Ty Machado's Pork Bullseye
Barbecue's Young Gun Showing Off Again
Barbecue competitors are usually pretty good cooks in general as well as being considered Pitmasters. In the case of Ty Machodo this is very much the case. In our May 2017 issue Ty shares an awesome creaton that would surely do well in any competition. Only question would be which category would it be entered into and would it even be legal…as this pork looks totally out of bounds! ENJOY!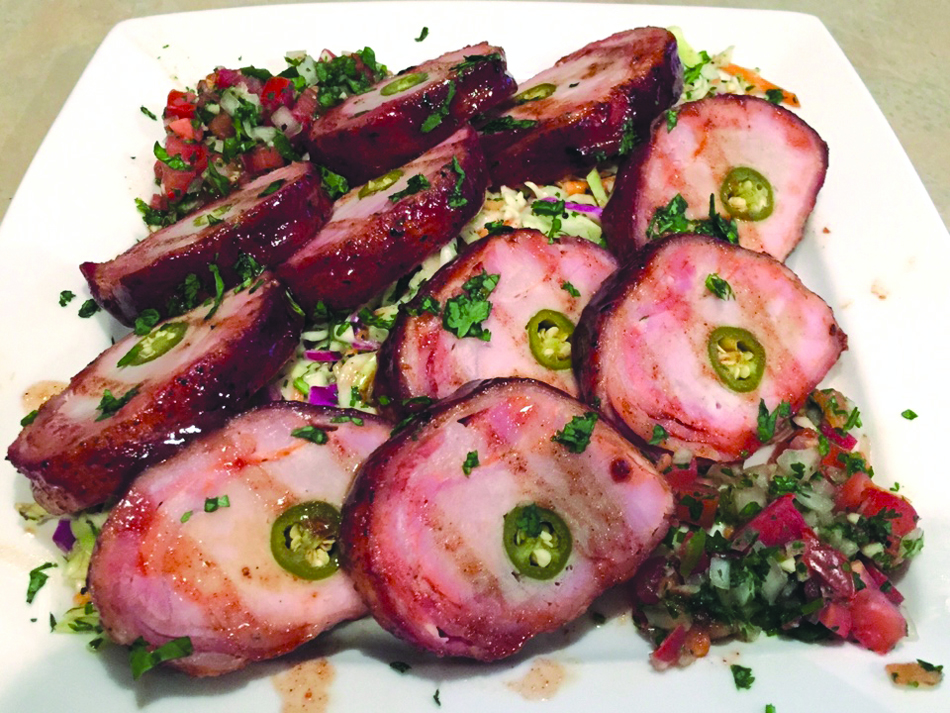 April Issue Cover Story!
The world of barbecue has seen many different organizations come and go over our 27 plus years in the business. Some were gone before they ever got started, and others just could not find enough support to survive. On March 20, 2017, we learned of a brand new sanctioning organization that we think will not only survive, but will actually thrive.