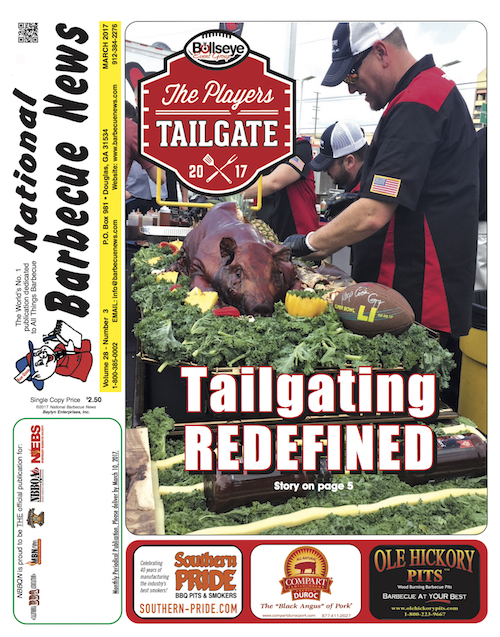 2017 March Issue Is Ready Now!
Our March 2017 issue features Stan Hayes from Operation Barbecue Relief (OBR) is caught in the act of serving Whole Hog to the crowd that attended the Players Super Bowl LI Tailgate Party that was hosted by Guy Fieri. The fellows were asked to come help cook and serve barbecue to the 2,500 attendees. Without a doubt the OBR crew hit a grand slam and brought a ton of awareness to their very worthy cause!
Sauces Of Honor Contest
Got a Sauce That's Boss? Sauces of Honor is the only National Sauce Contest That ANYONE Can Enter!
Sign Up Here!
"The Fit Chef" Eddie Jackson talks Whole Hog
By: Kell Phelps
National Barbecue News Publisher
info@barbecuenews.com
We had a chance to catch up with the Fit Chef and Food Network star Eddie jackson at the Super Bowl LI Players Tailgate Party in Houston. Trust me when I say that this fellow may be a fitness guru but he knows all about "Whole Hawg!"
The interview was part of our Facebook Live event that we did from Houston. The full story about this event is the Feature Story in the March 2017 Issue. Check out our YOUTUBE PAGE for all the other videos and interviews that we recorded from the event that was hosted by Guy Fieri!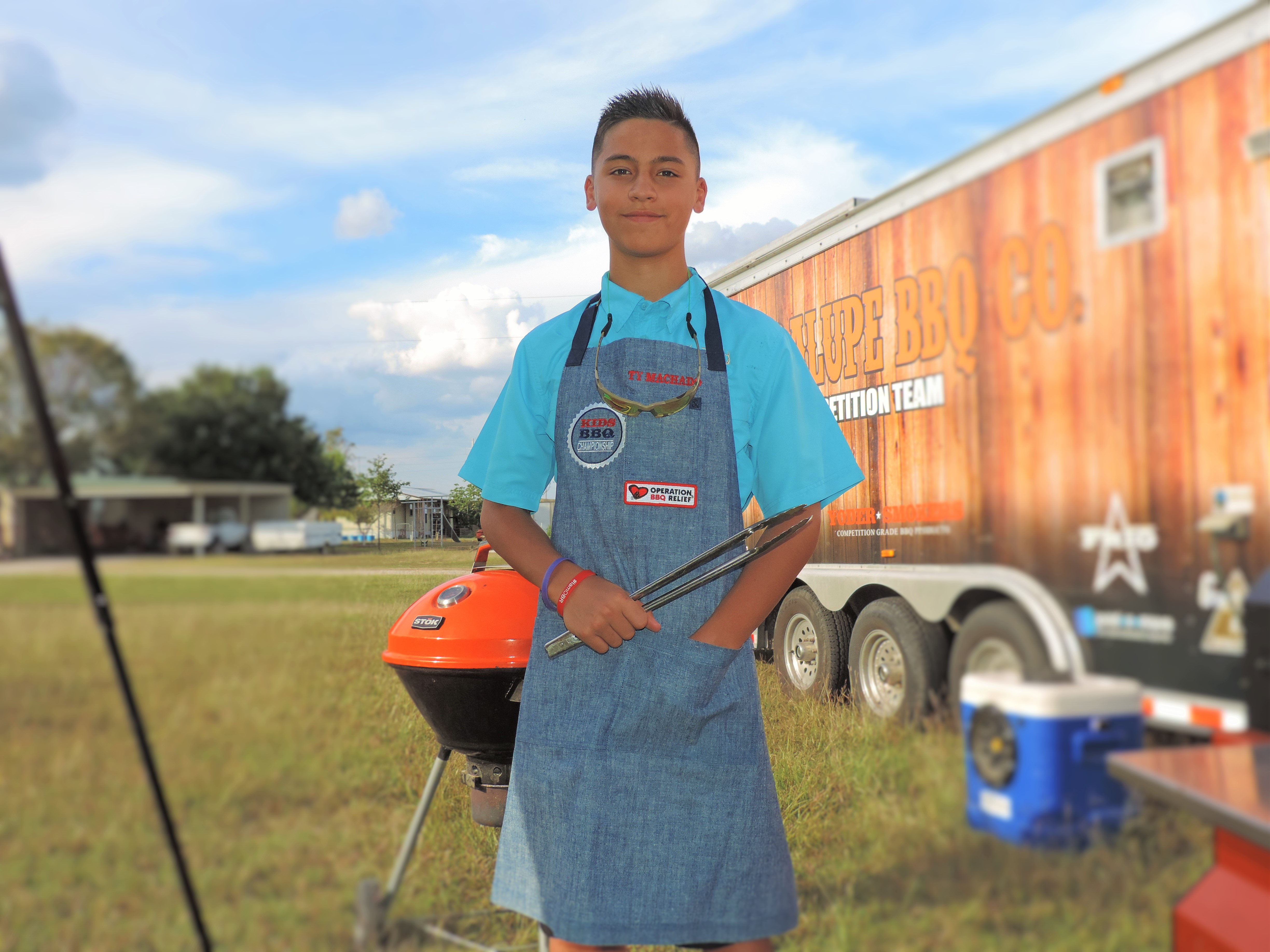 Ready to meet a 14-year-old pitmaster?
By: Kell Phelps
National Barbecue News Publisher
kell@barbecuenews.com
Barbecue is a very gracious sport, hobby, and life tyle. It has very few boundaries and has no age limits. Texas is known for its ability to incorporate kids of all ages into their sanctioned events, and this has sparked a whole new generation of Texas pitmasters. One of these kids leading the way for the next generation is 14-year-old Ty Machado from Seguin, Texas.
Grilled Lamb Chops with Minty Yogurt Sauce

Fire Up The Grill
By Steve Collins
The Home Chef
steve@thehomechef.net
www.thehomechef.net
I love grilled lamb chops, and they make a wonderfully romantic dinner for two!
6 Loin lamb chops
Salt & freshly ground pepper
1 tsp. cumin seed
1 tsp. coriander seed
1 Tbsp. olive oil
1/4 c. rice wine vinegar
1/4 c. fresh mint, finely chopped
1 clove garlic, finely chopped
Season the lamb chops to taste with salt and pepper. Toast the cumin and coriander seeds in a dry saute pan over medium heat until they begin to release their fragrance (about three minutes). Grind the cumin and coriander seeds to a coarse powder using a mortar and pestle or spice grinder. Mix the olive oil, vinegar, mint, garlic, coriander and cumin together to form the marinade. Put the chops in a reclosable plastic bag and cover with the marinade. Refrigerate for two hours to overnight. When ready to grill remove the lamb chops from the marinade.
Prepare a hot fire. When the grill is ready, put the chops on the grate and cook for three minutes; then turn over and cook for three more minutes for rare (135°). If you want the lamb cooked more, keep it on the grill for two more minutes. These are great on their own, but if you want a sauce, try this minty yogurt sauce.
Minty Yogurt Sauce
This sauce can be made up to four days in advance. Keep it covered and refrigerated.
1 cup Yogurt
1/4 cup Cucumber, peeled and seeds removed
2 tablespoons Fresh mint, finely chopped
1 tablespoon Fresh parsley, finely chopped
Place all ingredients in a blender and pulse until well blended. Cover and refrigerate until ready to use.