Barbecue Business
Information On The Barbecue Business World
Meet Jake Wood: Father & Pitmaster
Chef/owner Jake Wood of Apex, NC began his restaurant, Lawrence BBQ as a way to honor his late grandfather, Allen Lawrence. Lawrence BBQ has quickly become a "must visit" restaurant in the city of Durham, NC as Wood has worked hard to make it in the world of BBQ within the last two years.
Wood's concept for Lawrence BBQ draws from his ancestors as he grew up learning the traditions of his past by his grandparents. They taught him how to harvest, fish, and butcher pigs. He works to pay those traditions forward by honoring his grandfather's family name by using the name "Lawrence" as the name of the establishment and by incorporating shared family recipes into the restaurant.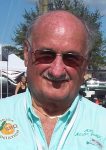 T. Michael Garrison
The Flying BBQ Judge
BBQ Profile: Paul Holden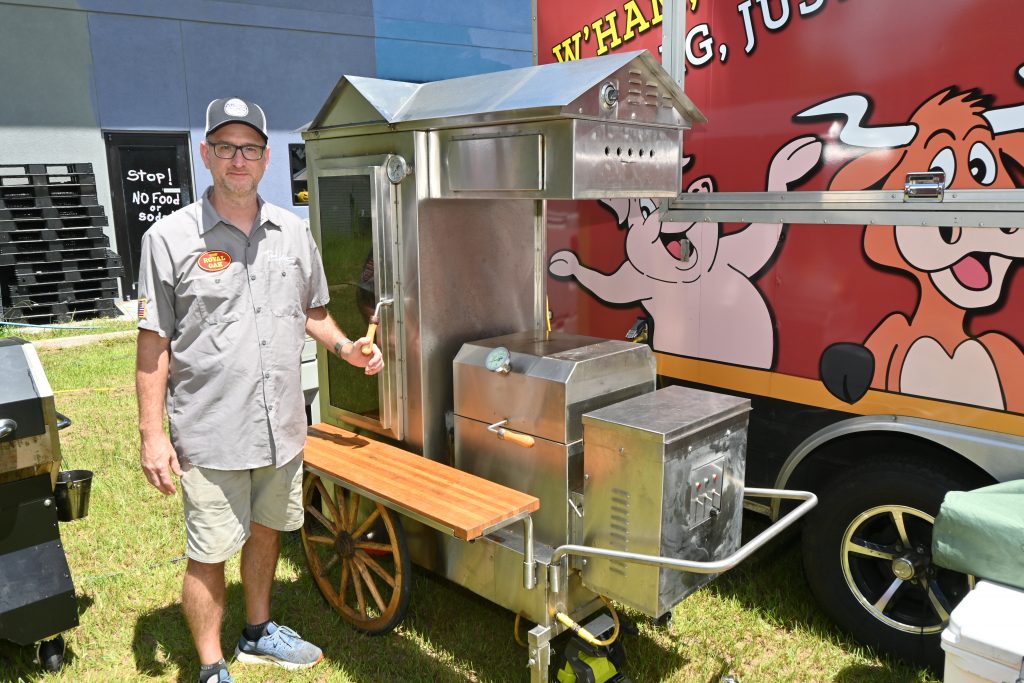 30 some years ago I took a Rib Class, headed by Chris Marks, in Kansas City. I thought I knew a lot about 'Q' until I took this class— it was fantastic. But, in the class he emphasized that Willingham's made the ideal rub for use on ribs. I have used this rub since then and have had excellent results with the choice. This month's Profile will be of Paul Holden, the current owner of Willingham's. Paul worked for Willingham's for several years and was part of their competition team. They were based in Memphis and their first contests were Memphis in May events. John Willingham was pretty stern on several things, one of which, they never advertised any of their products. 
BBQ Nation New Co-Host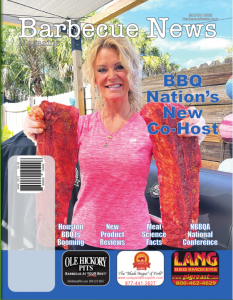 BBQ Nation: The syndicated BBQ radio show is proud to announce that Ms. Lee Ann Whippen has accepted the role of co-host along with the show's creator Jeff Tracy aka The Cowboy Cook.
Ms. Whippen has an extensive BBQ resume that includes numerous television appearances on The Food Network, American Destination Channel along with multiple appearances on individual shows such as The Today Show and the Steve Harvey Show. Thus, bringing her knowledge and experience to the microphone on BBQ Nation is a huge addition for the BBQ Nation listeners.
"I was elated when Jeff asked me to co-host BBQ Nation" says Lee Ann, "knowing Jeff, and how well we interacted, on prior shows, I immediately knew this would be a perfect scenario for my first hosting position!"
Black's BBQ Celebrates 90th Birthday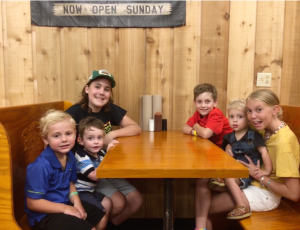 By: Kent Black, 3rd Generation Pitmaster & Owner 
The Original Black's BBQ is celebrating its 90th consecutive years in the BBQ business and everyone is invited to the party! The celebration will be in Lockhart, TX the BBQ capital of Texas, on Saturday, May 14, 2022. The party starts at 12 noon and the music and barbecue demonstrations will go from 1 pm till 8 pm. The celebration is free to the public, no cover charge. Kent Black, the third generation pitmaster, wants to thank the five generations of guests from all over Texas and the United States for supporting The Original Black's BBQ all these 90 years in Lockhart.
The 90th year celebration will be across the street from The Original Black's BBQ at 215 North Main St. in historic downtown Lockhart. The Original Black's BBQ neighbor, the St. Mary's Catholic church has graciously allowed The Original Black's BBQ to use their 3 acre park with a covered stage. Lockhart professional musicians will play from 1 til 3 pm followed by David Beck's Tejano Weekend band with the closing act to be the10 piece band Shinyribs, a huge Texas favorite. Of course, Black's had to get a band with a BBQ name.
The Original Black's BBQ is really excited that Mill Scale Metal Works of Lockhart, Tx is one of the sponsors of the 90th year celebration. Mill Scale Metal Works (www.millscale.co) makes custom offset cookers, fire tools, open fire skillets and hand forged skewers. You will find their handcrafted pits and fire tools all over the United States and Europe. Mill Scale Metal Works will have a special display of their cookers and fire tools at the 90th party. Their Chef Max is collaborating with 4th generation pitmaster Barrett Black to cook on site and demo their pits and Barrett's recipes. Special thanks to Sysco Foods for being a sponsor of the 90th. Sysco has been The Original Black's BBQ distributor for decades. Also sponsoring the 90th will be the Hill Country Cookoff Association. We appreciate their help. And a big thank you to Chase Colston of the Troubadour Festival for all of his assistance and expertise with the 90th. There will also be special hats and t-shirts to commemorate the 90th anniversary of The Original Black's BBQ. On the Black's BBQ property there will be a pop up beer garden.
So come on down to The Original Black's BBQ 90th Anniversary Celebration in Lockhart, Texas just 30 minutes south of Austin. We would love to see everyone and thank you personally for allowing us to be in business for 90 years. We have been very blessed by all of our guests.
Southern Pride Receives Patent For Their SRG-400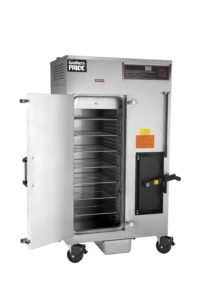 ALAMO, TN (MAY, 2018) – Southern Pride BBQ Pits and Smokers is pleased to announce they have officially received Patent 9,930,897 from the United State Patent and Trademark Office for the airflow technology in the gas-fired, wood burning, stationary rack smoker, the SRG-400.
Proud to be the Official Publication of the following BBQ and Grilling Organizations!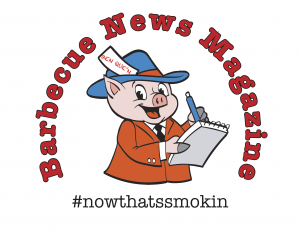 Originally it started as a printed newsletter to let avid barbecuers keep track of upcoming events and results from past events. Today we have evolved into a barbecue and grilling information super highway as we share information about ALL things barbecue and grilling.
© 2022 National Barbecue News:  Designed by ThinkCalico