Get Your Barbecue Game On
Recent Articles About Competition Barbecue
GBA Contest At Atlanta Motor Speedway
Beef may be what's for dinner, but as a category in a Georgia Barbecue Association Contest?  Well, it was for the inaugural Georgia Beef Board BBQ Showdown held in association with the GBA at Atlanta Motor Speedway on July 9, 2022. 
To make it even better, the whole event was held in the infield of Atlanta Motor Speedway as part of all the festivities surrounding the running of the Alsco Uniforms 250 NASCAR Xfinity Race and Quaker State 400 NASCAR Cup Series Race.
Included in the standard contest entry fee, each competing team got a 40 x 40 foot space in the infield for their cook equipment and camping, and two passes good for infield access from Thursday afternoon through Monday morning.  The track hosted a full slate of events over the weekend, including quarter mile races, an Xfinity Series Race, a Cup Series Race, fireworks, and concerts by Candlebox, Blackberry Smoke, and Flo Rida.  GBA judges also got complementary infield access for the weekend, and everyone had the ability to purchase additional passes and grandstand seats at a discount.
Deep in the Heart of Texas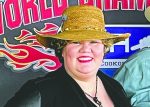 Christy Jones
The stars at night are big and bright…. deep in the heart of Texas. The sun is bright too if you decide to cook an SCA contest in the Texas summer heat. But the heat did not stop several cooks from trying their hand at the big payouts at the 4th Annual Wagyu Roundup. Friday night's top prize for steak was $3,500. A big prize but with four former SCA World Champions competing, you had to put in the work to have a chance to walk that stage. Most cooks decided to stick around Saturday to dual compete in the SCA and Champions BBQ Cookoff.
MOVE FROM RIVERFRONT TO FAIRGROUNDS RESULTS IN DRAMATIC DECLINE FOR MEMPHIS IN MAY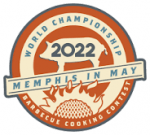 Festival reports record financial loss and lowest attendance in over two decades
MEMPHIS, TN, June 16, 2022 – Memphis in May returned in 2022 presenting two of the city's most popular large-scale events at the Fairgrounds in Liberty Park, a temporary location for one year. Preliminary attendance reports indicate a substantial decline in attendance for both the Beale Street Music Festival and the World Championship Barbecue Cooking Contest as a result of being held outside of the traditional riverfront home downtown in Tom Lee Park.
For the first time in over twenty years, combined attendance for the two events fell below 115,000. By comparison, both events attracted 175,330 attendees in 2019 and 178,478 attendees in 2018.

Heritage
At the NBBQA conference in Jacksonville, FL several years ago, Stephen Raichlen, spoke a great deal about our BBQ heritage. He didn't mention too many linages by name but eloquently described the rich history live fire cooking has. From cavemen to the day in which we live now, BBQ has brought people together. Techniques and knowledge, passed down from generation to generation may have been improved as technology has improved, but one thing never changes, the fire and the ability to bring folks together, heritage. This is the NBBQA in a nutshell and at this past year's conference, we saw this play out as new and old came together to grow our passion, the business of BBQ.
With Kell and Janet Phelps taking the helm of the NBBQA, heritage continues to be the name of the game. When Kell's dad, help found this Association, he along with the other founders wanted to simply be helpers in the world of BBQ. They wanted to help the backyarders become better, the pros to take championships and the businesses to grow. It didn't matter where you came from or who you were, they just wanted to help. This heritage of helping BBQ reach to "infinity and beyond" continues to be the mantra which drives the NBBQA and those who lead.
BBQ Profile: Chiles Cridlin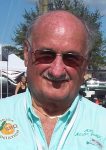 T. Michael Garrison
The Flying BBQ Judge
This month I will be presenting a true champion in the competition BBQ World. When he shows up, the other teams respond as he always gets a walk and usually ends up in the top rankings. It's none other than Chiles Cridlin and his team Wolf's Revenge. Years ago he formed a competition team and named it Big C's Stew and Que — a real mouthful. He began getting criticism from mothers and they put pressure on Chiles to change the name. He got together with his 9-year-old God Son to come up with a better name — something to do with wolves. He felt the wolves needed some revenge. They came up with Wolf's Revenge BBQ.
He trademarked the name and it has been his team name since that time. He has two loyal helpers who join him for many of the contests — Barry and Randy are important members of the team. Chiles never had backyard cooking or anything over fire in his background. There are rumors in his family of Q participation that led to bigger things. However, he has never been able to confirm any of these rumors, so he asked me not to mention them in this profile, so I am not.
Gotta Get Down to Arkansas!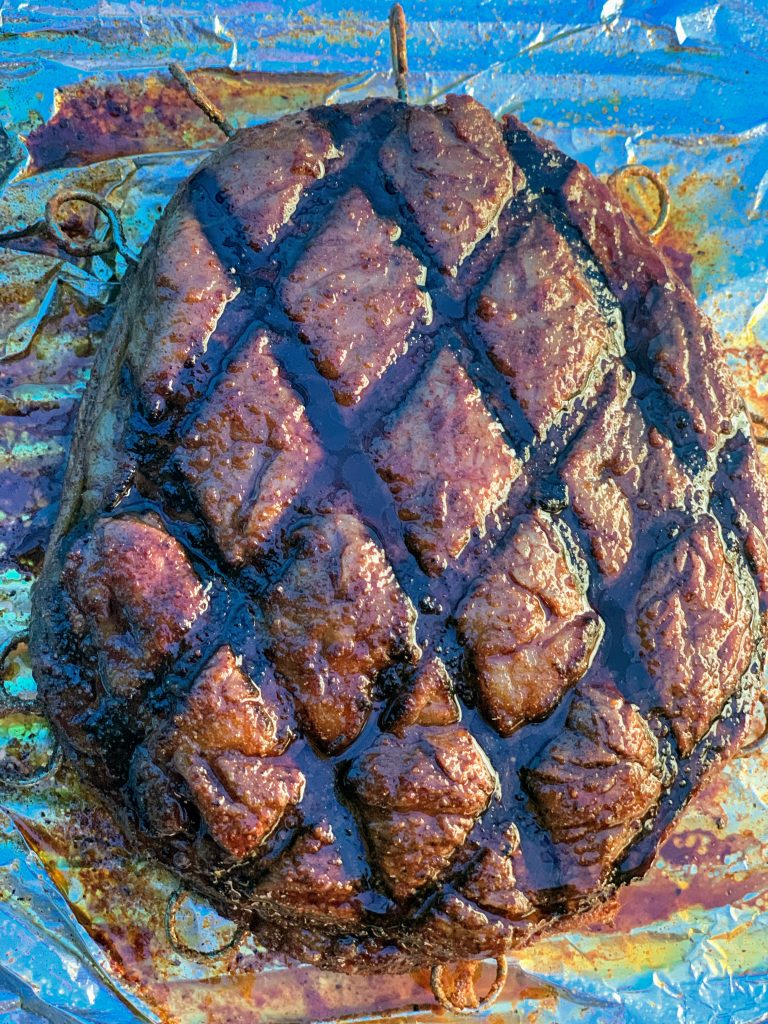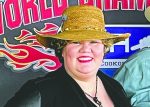 Christy Jones
"All the boys and the girls down there sure do know how to have a ball. If you wanna get down, gotta get down to Arkansas" – Chris Stapleton
I think Chris knew what he was talking about. If you are not cooking in Arkansas right about now, you are missing a lot of fun. Arkansas has established its own points race for SCA steak and ancillaries this year. With over 28 events planned so far, you will have plenty of chances to pick up points.
Bama-Q Captures Action At SCA World Steak Championship
By: Lisa Blackwell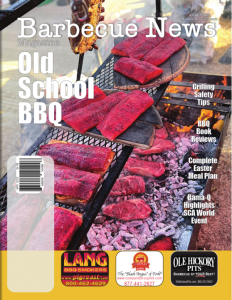 Bama-Q cameras were rolling as cooks from all over the world faced off against each other the SCA World Steak Championship in Fort Worth, Texas. Around 500 teams competed in ancillaries and steak over three days in challenging, roller coaster temperatures. Bama-Q crews roamed the site filming cooks as they put together some of the most creative side dishes we've seen. All of this also included grilling up some of the tastiest steaks we've ever sampled. Check out the cute pig side dish that really impressed us and had everyone asking "How did you do that?!" The show Bama-Q will bring viewers all the action soon on the season "The Steak Out". The SCA World Steak Championship is the finale to an energy packed season of steak coverage on Bama-Q. Bama-Q is a food sport show that stars host Lisa Blackwell and the award-winning cook teams who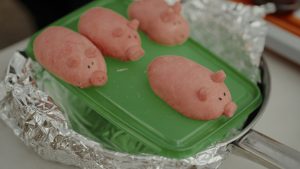 compete in multiple competitions including BBQ and steak. The show streams on the Bama-Q App which can be downloaded on Apple and Android devices, Samsung and LG Smart TV's, Roku and Glewed TV. The Bama-Q App also offers great recipes created by some of the best cooks in BBQ, Live Over the Fire Cooking and Steak on Cooking With Bama-Q. Download the free App today and get in on all the action! You can also find more info about Bama-Q via their website at www.bama-q.tv.
BBQ Profile: Boog-A-Lou Smoke Crew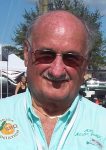 T. Michael Garrison
  The Flying BBQ Judge
This month I am featuring a fun BBQ team. This team is a family affair and has lots of fun when they participate in competitions. Led by Mark Zondervan his team consists of his wife Tina, and son Travis. As far back as Mark can remember his family has always gathered on Sundays for a special dinner. Not always BBQ but always a special meal that is looked forward to and attended by his family. Mark's family still gathers on Sundays for that special dinner and gathering, which sometimes will include award winning BBQ.
Travis developed a keen interest in BBQ, particularly competition BBQ, and that led to the formation of their team: Boog-A-Lou Smoke Crew. Travis had a young daughter that everyone adored. Her name was Brooke but everyone called her Boog-A-Lou. They decided if they ever formed a BBQ team it would be named after Brooke. Mark isn't out to win points or to be on top of any points chase. He does want to know if they can compete with the leaders and score alongside them in the major contests. When they approach the awards stage at a contest, which they seem to do that pretty often, Travis is always out front leading the group.
BBQ Profile: Matthew & Yvonne La Rou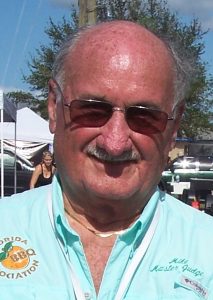 T. Michael Garrison
The Flying BBQ Judge
I have received several emails about last months missing BBQ Profile. I want to let you know how much I appreciated all your comments. I was in the hospital over the end of the year and unable to write the article. As I prepare my articles each month I wonder if anyone ever reads my work. Although I am never happy with missing an issue, I was really appreciative of your comments.
This month I am presenting a very unique couple that I think you will find very interesting. Florida's number one BBQ contest takes place the last weekend in January in Lakeland, Florida. The PigFest draws over 100 teams to the Sun-N-Fun grounds at Lakeland Linder airport. I judged all the ancillary contests on Friday evening and the BBQ contests on Saturday. Sharing my table in the Pro judging was Matthew La Rou, a KCBS Certified judge from The Hague, in the Netherlands. Also judging at the PigFest was his wife Yvonne, a KCBS Certified Judge. The couples' presence in Florida is as Snow Birds. However, when they learned about a KCBS sanctioned contest they decided to judge it and see how BBQ events are done here in the U.S. They couldn't have picked a better one to participate in for sure. This was the 25th year for the PigFest event.
2019 Memphis In May World Championship Barbecue Cooking Contest Results
The sights and smells of World Championship Barbecue Cooking Contest have been smoking out Memphis since 1978. The history of the competition is as rich as the sauce smeared over each piece of barbecue – and it only gets better every year.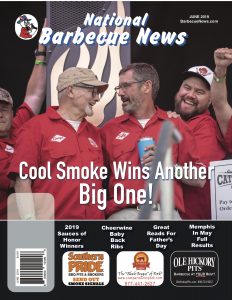 Proud to be the Official Publication of the following BBQ and Grilling Organizations!


Originally it started as a printed newsletter to let avid barbecuers keep track of upcoming events and results from past events. Today we have evolved into a barbecue and grilling information super highway as we share information about ALL things barbecue and grilling.
© 2022 National Barbecue News:  Designed by ThinkCalico