Get Your Barbecue Game On
Everything You Need To Know About Competition Barbecue
National Captial BBQ Battle
Barbecue News Magazine photojournalist Daren Proctor (right) combined efforts with his daughter Kaitlyn Proctor (left) to win the sauce contest for the event. This awesome duo are both certified KCBS judges and apparently have some skills when it comes to creating flavor. The win was not without a little last-minute drama as they used a homemade funnel (with help from Tuffy Stone) to finish pouring up their final entry that was a mixture of daddy and daughters separate recipes. Now that is what we call teamwork! Both Daren and Kaitlyn are part of the Dizzy Pig BBQ Team as well. Kaitlyn is also featured on our cover this month as she is posing with the hardware from the contest. 
This duo also teamed up for the cover shot of the August issue!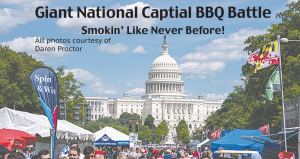 2019 Memphis In May World Championship Barbecue Cooking Contest Results
The sights and smells of World Championship Barbecue Cooking Contest have been smoking out Memphis since 1978. The history of the competition is as rich as the sauce smeared over each piece of barbecue – and it only gets better every year.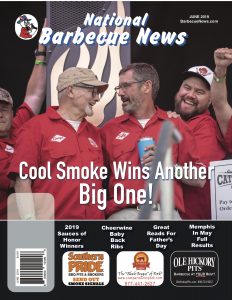 Proud to be the Official Publication of the following BBQ and Grilling Organizations!


Originally it started as a printed newsletter to let avid barbecuers keep track of upcoming events and results from past events. Today we have evolved into a barbecue and grilling information super highway as we share information about ALL things barbecue and grilling.