Much More Than Just "The Orignial BBQ Magazine"
The Barbecue News started in 1990. Originally it started as a printed newsletter to let avid barbecuers keep track of upcoming events and results from past events. Today we have evolved into a barbecue and grilling information super highway as we share information about ALL things barbecue and grilling. Our products now include this website, printed magazine, digital magazine, Emailed Eblast, and social media pages that contain fresh and up to the minute happenings in and around the grilling and barbecue world.
On our Barbecue Buddies page you will find a few testimonials from people make up the world of BBQ and why they subscribe and read us each month.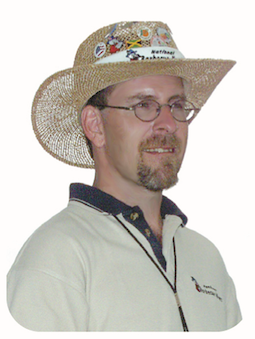 Kell Phelps

–

Publisher
Janet Phelps

– 

Office Manager
Kell Phelps got his start in the barbecue world as a teenager watching and learning from his dad, Joe Phelps, and cook team leader, Dr. "Doc" Donald Gillis. Joe and Doc also started a small printed publication along with their wives, Carlene Phelps and Frances Gillis. In 2002, Kell, who had always worked behind the scenes with the magazine, took a leap of faith and bought in and became the new publisher. 
Kell is married to Janet Phelps and they work side by side to ensure everyone is getting their constant fill of barbecue. Two children also keep both Kell and Janet on their toes but the entire Phelps crew loves all things barbecue and will continue producing the National Barbecue News as long as YOU are wanting to know what is happening in the BBQ World!
Ardie A. Davis

: aka Remus Powers

– BBQ Hall Of Famer
2016 Barbecue Hall of Fame inductee, loves to smoke, grill, eat and judge barbecue everywhere. He writes books and articles about barbecue people, places and all aspects of the art, science and sport of barbecue. Davis, founder of the American Royal International Barbecue Sauce Contest, penned the official Kansas City Barbeque Society (KCBS) judges' oath. He proposed and co-developed the KCBS Judge Certification program, and has initiated a number of barbecue rituals that add fun, magic and significance to gatherings of the barbecue faithful.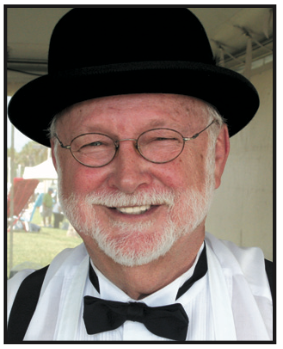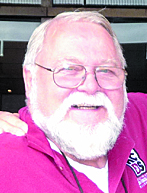 Paul Kirk

–

Published Author/Hall of Famer
Paul Kirk, Ph.B, CWC, a.k.a. Kansas City Baron of BBQ, Barbecue Guru, and Ambassador of Barbecue, Order of the Magic Mop, Certified Barbecue Judge, and Kansas City Barbecue Society Board of Directors 24 years Retired, Inductee into the KCBS Barbecue Hall of Flame and 1990 Chef of the Year-Greater Kansas City ACF Chapter, in 2015 Paul was inducted into the National American Royal Hall of Fame.
Paul has won over 530 cooking and barbecue awards. Included among these awards are 7-WORLD BARBECUE CHAMPIONSHIPS, one of which is the prestigious Jack Daniels Invitational Barbecue Contest and the American Royal Open, the world's largest Barbecue Contest.
Paul has conducted the KC Baron's School of Pitmasters for 19+ years around the world, (South Korea, Ireland, Canada, and Switzerland) and across the United States.
Chef Paul has authored or co-authored 12 Barbecue Cook Book.
Larry Wingit

– 

Professional Business Coach
Larry Winget is a 6 time NYT/WSJ bestselling author, television personality, social commentator and internationally acclaimed speaker. He is a regular contributor on many national television news shows on the topics of success, business, personal finance, parenting and the wussification of America.  Find out more at LarryWingit.com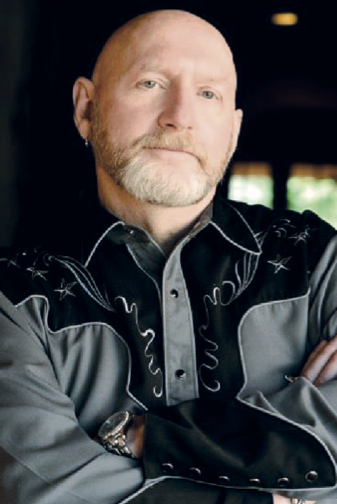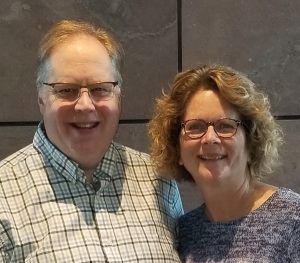 Mark & Gretchen Noordsy

–

Certified Barbecue and Steak Judges
Mark and Gretchen Noordsy are certified KCBS, SCA, and EAT judges. Mark has just completed his KCBS Master Judges training as well. Mark and Gretchen are both very active in the Minnesota Barbecue Society and currently reside in South Dakota. Their articles contain every aspect of the barbecue lifestyle from business, competition, steak events, and more. 
Ray Sheehan

–

Barbecue Chef
 Chef Ray Sheehan is the founder and owner of BBQ Buddha, an award-winning line of healthy-minded BBQ sauces and seasoning rubs. He is also the pitmaster for the BBQ Buddha competition team and a CBJ. For more information please visit bbqbuddha.com or email [email protected]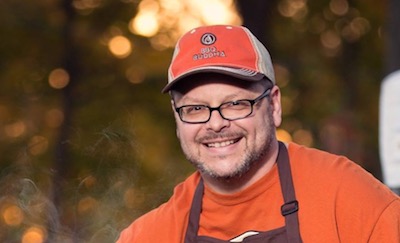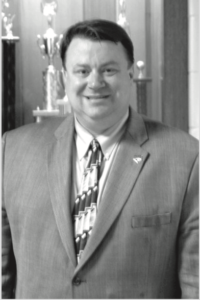 Doug Mosley

–

Resident BBQ Book Guru
Doug Mosley defines what a barbecue enthusiast actually is. He has contributed to the Barbecue News magazine for over 20 years now with his monthly reviews of BBQ and other interesting books. Doug is also a certified barbecue judge and can cook with the best pitmasters in the world but his focus on the books of barbecue has been his main focus for his contributions. 
The primary focus of
Barbecue News
 is ALL things barbecue and grilling. Our goal is to introduce new people to the BBQ and grilling lifestyle while keeping our subscribers and followers informed about every aspect of the barbecue and grilling world. We meet this goal by offering an array of printed and digital products that both inform and entertain our followers.