Best of Best BBQ Joints In America!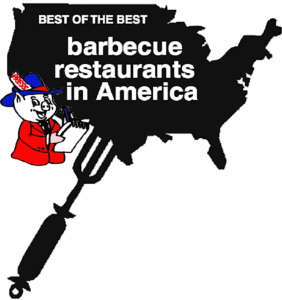 How Did These BBQ Places Get Here?
To be eligible for the Best of the Best Barbecue Restaurant Guide, a restaurant or joint must be taste-tasted, without notice or announcement, by an affiliate of the National Barbecue News. The honor is awarded for a one-year period only if they can pass our taste test. At the end of that 12 month period, each listed restaurant is re-tested in the same manner to see if they can make the grade for the following year.
This "Best of the Best" award is definitely a privilege for each and every restaurant worthy of this prestigious honor! Think your favorite Barbecue place deserves to be here? Let us know HERE and tell us more about it!