The Barbecue News 2023 Sauces of Honor event had yet another record year with a total of 465 entries. 95 beef entries, 148 chicken entries, 160 pork entries, and 62 seafood entries made this the biggest Sauces of Honor event to date. The Sauces of Honor contest is the only barbecue sauce contest in the world that welcomes homemade sauces to compete with commercially produced sauces.
The contest is unique as the goal is simple; find the best sauce entered that accompanies beef, chicken, pork, or seafood. Your Barbecue News Magazine hosts this event every spring. In addition to the Sauces of Honor event, we also host the Rubs of Honor event as we search for the best barbecue rub for the same four proteins.
Listed below are the top 10 sauces for each of the four categories. Top 10 winners in each category will receive certificates, and the winner in each category will receive a special plaque made to display their winning sauce and their choice of a $750 bottling contract with SuckleBuster's or $750 advertising contract with Barbecue News Magazine. 1st place winner in each category will receive $300. 2nd place in each category will receive $200.
Thank you to all who entered our 2023 competition. We are already looking forward to hosting the 2024 event and hope to see your entries then.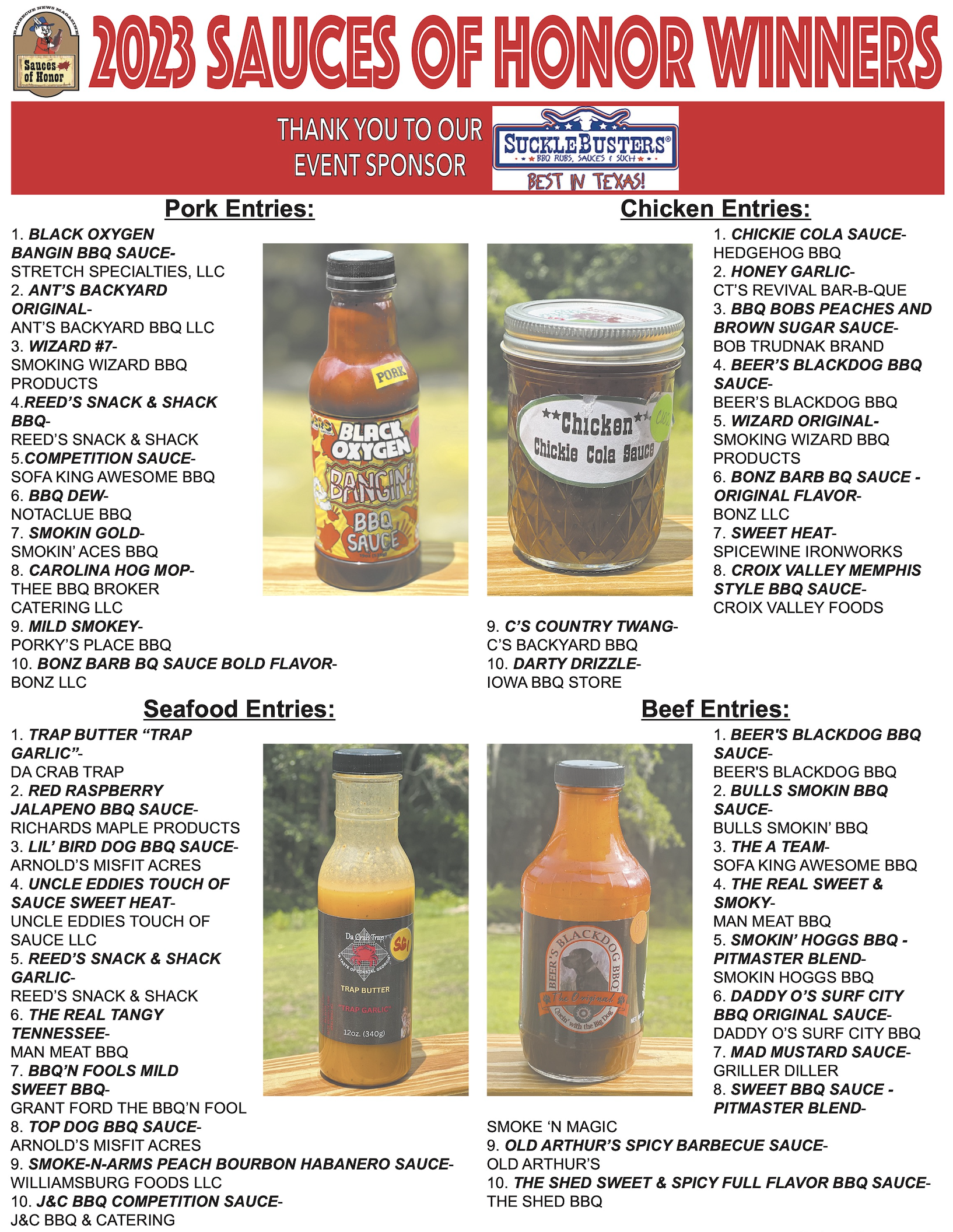 READY TO BBQ?
Find your next event HERE!
Steak Cookoff Association

KCBS

International BBQ Cookers

California BBQ
[wp_bannerize group="Ending Ads" random="1" limit="1"]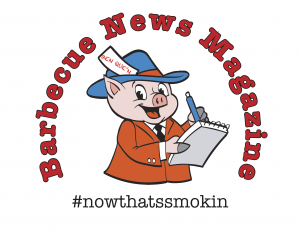 Originally it started as a printed newsletter to let avid barbecuers keep track of upcoming events and results from past events. Today we have evolved into a barbecue and grilling information super highway as we share information about ALL things barbecue and grilling.
© 2022 National Barbecue News:  Designed by ThinkCalico