Welcome To The Backyard
Everything You Need Know About Backyard Barbecue
Keep It Simple!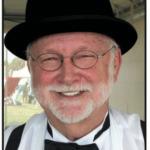 Ardie Davis
aka Remus Powers
BBQ Hall of Famer
All photos courtesy of Ardie Davis
BBQ Hall of Famer Ardie Davis submitted this article back in August of 2018 and is a constant reminder that great BBQ or Grilling does not have to be overly complicated. Click on the link below to read the entire article for FREE!
Smoker or work of art?
You be the judge!
Photos by Otis Griffith
Otis Griffith, a UK self-taught welder and artist, has been creating various art-forms for around 20 years using recycled and new materials He has just finished his latest project for those sunny days in the garden. The Truck BBQ is a 6 foot long 2 compartment BBQ (traditional grille and  slow roaster) weighing in at approximately 18 stone/120 kg /250 lbs. Otis hopes to make more of these bespoke BBQ and welcomes commissions.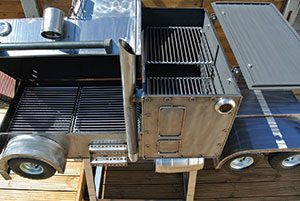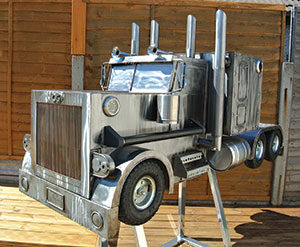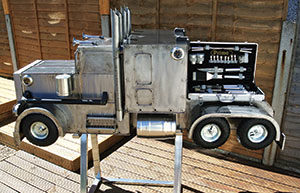 Reverse-flow custom smoker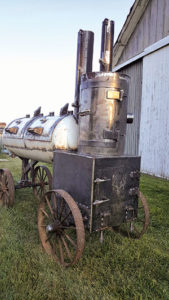 Photo by Derek Artz
Derek Artz of Hagerstown, MD, is almost finished building a reverse flow smoker. This all-custom work smoker will be sandblasted and painted soon.
Tailgating Redefined!
Our March 2017 issue featured Stan Hayes from Operation Barbecue Relief (OBR) caught in the act of serving Whole Hog to the crowd who attended the Players Super Bowl LI Tailgate Party that was hosted by Guy Fieri. The fellows were asked to come help cook and serve barbecue to the 2,500 attendees. Without a doubt, the OBR crew hit a grand slam and brought a ton of awareness to their very worthy cause!
Proud to be the Official Publication of the following BBQ and Grilling Organizations!


Originally it started as a printed newsletter to let avid barbecuers keep track of upcoming events and results from past events. Today we have evolved into a barbecue and grilling information super highway as we share information about ALL things barbecue and grilling.