BBQ Nation New Co-Host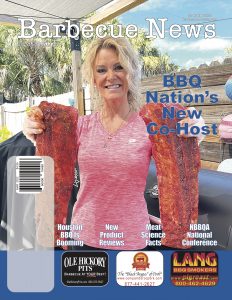 BBQ Nation: The syndicated BBQ radio show is proud to announce that Ms. Lee Ann Whippen has accepted the role of co-host along with the show's creator Jeff Tracy aka The Cowboy Cook.
Ms. Whippen has an extensive BBQ resume that includes numerous television appearances on The Food Network, American Destination Channel along with multiple appearances on individual shows such as The Today Show and the Steve Harvey Show. Thus, bringing her knowledge and experience to the microphone on BBQ Nation is a huge addition for the BBQ Nation listeners.
"I was elated when Jeff asked me to co-host BBQ Nation" says Lee Ann, "knowing Jeff, and how well we interacted, on prior shows, I immediately knew this would be a perfect scenario for my first hosting position!"
Ms. Whippen also brings her years in the restaurant world as an owner, Chef, and Pitmaster to the table giving listeners a broad view on the food world and BBQ in particular. "I enjoy talking all things BBQ (thanks to my dad, Jim Tabb) and life," Lee Ann says with a huge smile. "This position lends itself to interaction with wonderful guests whom I may have met or never would have met which brings me joy!".
"I'm so delighted that Lee Ann accepted my offer to join me behind the microphone," says Jeff Tracy, the show's creator. "Lee Ann is a Champion in the BBQ competition world with over 25 years of competing, a TV personality, an innovator in the restaurant world, and an entrepreneur along with life experiences that cannot be matched."
"I'm looking forward to my new role as co-host of BBQ Nation and to be able to work with Jeff, he's a successful radio and TV host and podcast creator!" says Lee Ann "Personal interaction with exceptional guests is so exciting!"
BBQ Nation is a part of USA Radio Networks that is now owned and managed by Talk Media Networks in Michigan.
For more information on BBQ Nation please visit www.BBQNationJT.com or contact USA Radio Network/Josh Leng [email protected].
LEE ANN WHIPPEN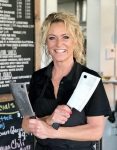 celebrity pitmaster and judge | competitor | restaurateur
PROFESSIONAL
Pit Boss Grills | Brand Ambassador | Pitmaster 07/2021 – CURRENT MMA Creative | champion chef roster (events/demos/experiences) 06/2021 – CURRENT Underwood Ranches | Brand Ambassador |Pitmaster 06/2021 – CURRENT Tabby's Incorporated | Tampa, FL | Owner & Distributor of Trim Tabb's Pig Powder 04/2002 – CURRENT American Culinary Federation Member CURRENT The Deviled Pig | Tampa, FL | Founder, Owner/Managing Partner, Pitmaster/Executive Chef 10/2018 – 03/2021 Authentic, onsite "pit smoked" BBQ restaurant incorporat-ing Tampa flavors including the signature dish "Deviled Pig". Winner of South Tampa Chamber of Commerce "Emerging Business of the Year".
CHAMPIONSHIPS & RECOGNITION
1/1996 – Present • 1 of 9 Nominees for the 2020 and 2021 BBQ Hall of Fame • 2019 Winner "Master of Que"; Bobby Flay and Michael Symon's "Food Network's BBQ Brawl", a competitive four-part series including USA's 8 best BBQ Pitmasters • 25-year Professional BBQ Competitor/Member/Certified BBQ Judge; Kansas City Barbecue Society • 2020 1st BBQ Fite Klub (Pay per view), Celebrity Judge • 2018 Harry Connick Jr. Show "Grilling Innovation" seg-ment, Pit Boss Grills/Walmart • 2017 Contestant on Food Network's "Chopped" BBQ Series •
READY TO BBQ?
Find your next event HERE!
Steak Cookoff Association

KCBS

International BBQ Cookers

California BBQ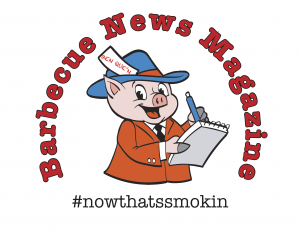 Originally it started as a printed newsletter to let avid barbecuers keep track of upcoming events and results from past events. Today we have evolved into a barbecue and grilling information super highway as we share information about ALL things barbecue and grilling.
© 2022 National Barbecue News:  Designed by ThinkCalico