BBQ Profile: Chiles Cridlin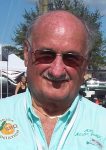 T. Michael Garrison
The Flying BBQ Judge
This month I will be presenting a true champion in the competition BBQ World. When he shows up, the other teams respond as he always gets a walk and usually ends up in the top rankings. It's none other than Chiles Cridlin and his team Wolf's Revenge. Years ago he formed a competition team and named it Big C's Stew and Que — a real mouthful. He began getting criticism from mothers and they put pressure on Chiles to change the name. He got together with his 9-year-old God Son to come up with a better name — something to do with wolves. He felt the wolves needed some revenge. They came up with Wolf's Revenge BBQ.
He trademarked the name and it has been his team name since that time. He has two loyal helpers who join him for many of the contests — Barry and Randy are important members of the team. Chiles never had backyard cooking or anything over fire in his background. There are rumors in his family of Q participation that led to bigger things. However, he has never been able to confirm any of these rumors, so he asked me not to mention them in this profile, so I am not.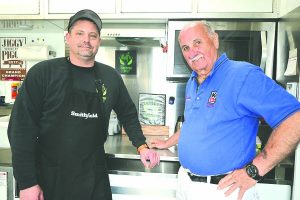 In 2007 and 2008 he was invited to cook for the Virginia Folklife Association Big Apple Fest. He really enjoyed cooking for a group and he came home with a very nice smoker. Since he had the smoker he decided to compete in a KCBS event. He got a 1st place in Chicken and he was hooked. He never looked back. Soon after he got his first Grand. Today, he has 28 Grand Championships and 29 Reserves. Chiles has competed in 220 contests, so unquestionably, he has an experienced team. He has taught classes sharing his procedures that led to much success. One of his favorite events is the Smoking in the Foothills Barbecue Competition and Festival in Lenoir, North Carolina. After a contest, he keeps his leftovers and takes them home. He shares them with former students, classmates and friends because he doesn't want it to go to waste. As these judges gain experience, they can give him tips and pointers on how he can improve his products for future contests.
One thing that really impressed me about Chiles is that he is giving back to the competition BBQ World. He has served on the KCBS Board for several years. Most recently he chaired the committee that was formed to provide online continuing education for judges. He handpicked his committee from across the country to make sure all areas were represented in the decisions. They developed the Judge Certification Update Program. This involves an online education program that covers several different parts of the judging procedure. Each part is followed by an online test and the participants must get 100% to complete each section. I have taken all the sections in the JCUP program and it was very helpful. There are many judges who took their judge training more than 20 years ago. I am one of them. I really appreciated the refresher classes and they helped me in the judging process. I think serious judges will see the value in this program and take the training. Chiles is always looking for ways to improve his product. He has designed a number of materials to hold his meats while cooking or smoking. Many of these are now commercially available and other teams are using items he designed. Chiles designed his smoker and had it professionally built, and did the same with his trailer. He is even trying out some new items for his brisket preparation at this contest.
He travels to events from his home in Richmond, Virginia. Chiles assist in managing data centers for the federal government. He has irregular hours and has been able to negotiate Fridays off so he can compete in BBQ events. He has a blue star list of sponsors with Smithfield leading the list. Then followed by Royal Oak Charcoal, The BBQ Superstore, Oklahoma Joes Smokers, Heath Riles BBQ, ARP Wood Products, ARShot Southern Honey, and Sweet Smoke Q. Chiles is the type of person we need in our BBQ Family. He is always willing to help other teams when there is a problem and always contributes to the contest where he is cooking and always giving back. He carries this attitude up to his position on the KCBS Board.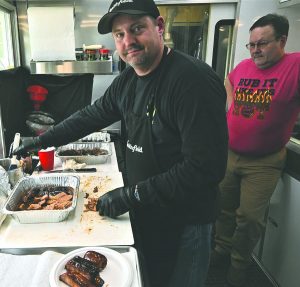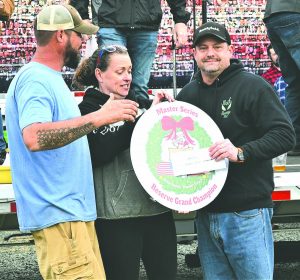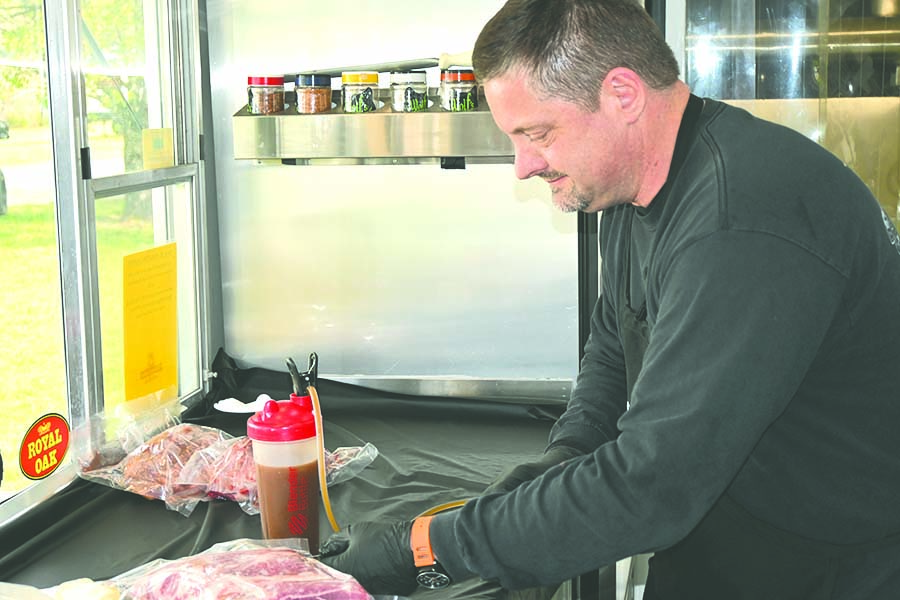 READY TO BBQ?
Find your next event HERE!
Steak Cookoff Association

KCBS

International BBQ Cookers

California BBQ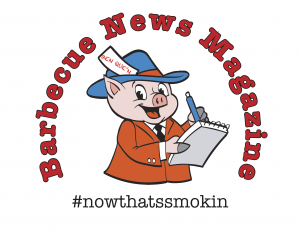 Originally it started as a printed newsletter to let avid barbecuers keep track of upcoming events and results from past events. Today we have evolved into a barbecue and grilling information super highway as we share information about ALL things barbecue and grilling.
© 2022 National Barbecue News:  Designed by ThinkCalico