BBQ Profile: Paul Holden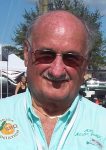 T. Michael Garrison
The Flying BBQ Judge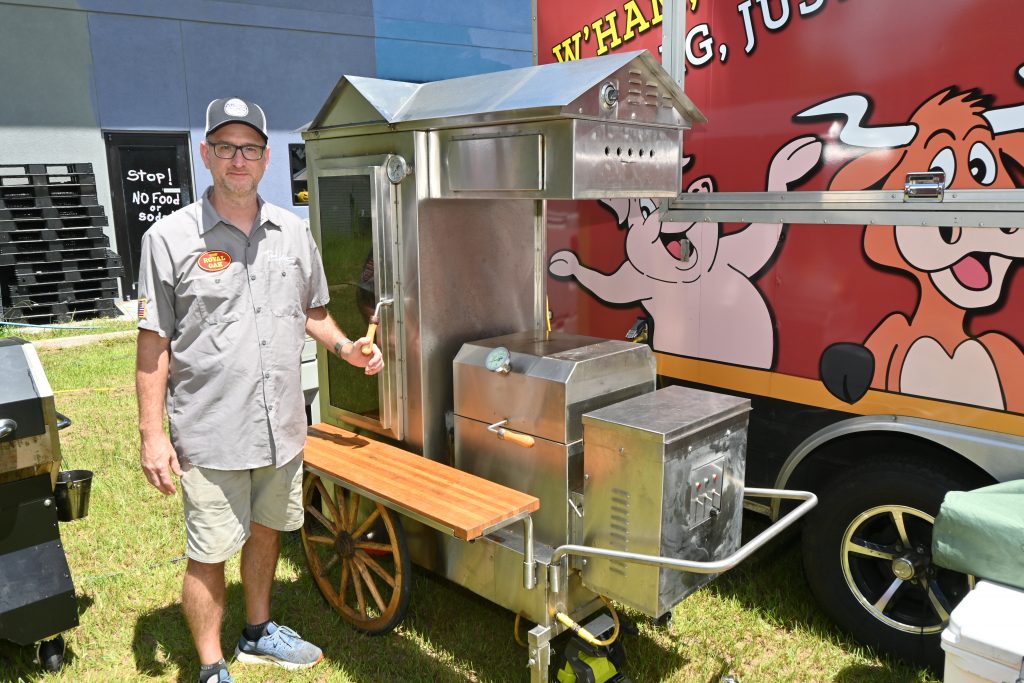 30 some years ago I took a Rib Class, headed by Chris Marks, in Kansas City. I thought I knew a lot about 'Q' until I took this class — it was fantastic. But, in the class he emphasized that Willingham's made the ideal rub for use on ribs. I have used this rub since then and have had excellent results with the choice. This month's Profile will be of Paul Holden, the current owner of Willingham's. Paul worked for Willingham's for several years and was part of their competition team. They were based in Memphis and their first contests were Memphis in May events. John Willingham was pretty stern on several things, one of which, they never advertised any of their products. They relied on the exposure they got from contests all around the country. He was a dry rib guy, same as me. They never lathered up their ribs with sauce prior to turn in and that hurt them in modern times when all the other teams were using sauce, heavily, and judges had come to expect sauce on their ribs. They have, and continue to compete, in every Memphis in May event and probably will forever. The Willingham's were a close family and for all practical purposes Paul's relationship with John was like that of a father. He essentially learned most of what he knows about competition BBQ from John and cooking with him on the team. The Flying BBQ Judges judged an event in New Orleans years ago. After the last samples had been turned in and the Reps were processing the scores there was a speaker for the judges. It turned out this was John Willingham and it was a very interesting program. So, I did have the opportunity to meet him and hear him speak many years ago.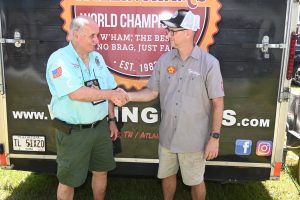 Since John Willingham was such a major influence on Paul I felt it might be helpful if I covered a little more about John. He was a very creative guy and earned several patents in his lifetime. Probably one of the most applicable here was his invention of the Willingham Turbo Cooker in 1985. Paul is still using this today in his competition. This cooker is now in the BBQ Museum in Kansas City. Paul shared a list with me of all the events they have won through the years and it was staggering. Not only BBQ contests — they have won recognition for rubs, sauces, and other meat categories throughout the years. They earned the Grand at Memphis in May in both 1983 and 1984. They earned two Grands at the American Royal, probably the biggest contest of the year. They won Whole Hog in Memphis in May. They won Whole Hog at the Jack Daniels Invitational. John played Major League Baseball for the St Louis Cardinals. He had a number of famous friends including Muhammed Ali. John was inducted into the American Royal Hall of Fame in 2012. He opened his first restaurant in 1981. John passed away in 2013. The family did not want the Willingham name to fall from the competition ranks so his son- in-law Clay and Paul picked up the pieces the next day and competed in Memphis in May. They took 23rd in Ribs out of 198 teams — all on the day after John's passing.
As far back as he can remember Paul's grandmother taught him to cook. He worked with her on most of the family meals and Paul was just expected to be in the kitchen and help with meal preparations. None of this had anything to do with BBQ but the food preparation and other related aspects of food were all very helpful to him. He was raised in Western Pennsylvania and first exposed to cooking over open fire when he was about 7 years old.
Willingham's expanded into judging KCBS events around the country and continued to enter the many Memphis in May contests. Paul introduced me to their entire line of products always under review and they continue to add new products when it seems appropriate. I was pleasantly surprised to see how many of them have spicy flavors. They not only have a great line of rubs but several sauces, some of which are spicey. I use their Extra Hot Rub on my ribs and it's great. They also have a very good seafood rub that I use on my Florida seafood. I get some really nice comments on that flavor. Paul cooks on a Willingham Turbo Cooker which is no longer produced by Willingham's. It is very creative and can be used as a pellet cooker or remove that portion and used as a wood cooker. The vertical portion rotates the meat over a flow of hot air that provides a full meat cooking — no uncooked spots. As a Mechanical Engineer I was really impressed with this piece of equipment. Paul seems to make all the contests in the Southeast. He is currently designing a new trailor for the team — one with sleeping quarters, more room for equipment, and numerous other improvements. At your next KCBS contest I would encourage you to introduce yourself to Paul and get to know him. He is a very interesting guy representing a very interesting company.
READY TO BBQ?
Find your next event HERE!
Steak Cookoff Association

KCBS

International BBQ Cookers

California BBQ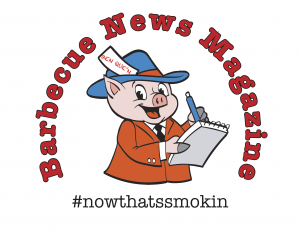 Originally it started as a printed newsletter to let avid barbecuers keep track of upcoming events and results from past events. Today we have evolved into a barbecue and grilling information super highway as we share information about ALL things barbecue and grilling.
© 2022 National Barbecue News:  Designed by ThinkCalico