[wp_bannerize group="Leader Ads" random="1" limit="1"]
Take it easy on the Shug? "No Way!" "Yes Way!"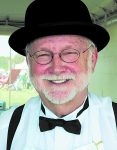 aka Remus Powers
BBQ Hall of Famer
If such a trophy existed, do you know of a competition barbecue team, barbecue restaurant or barbecue product that would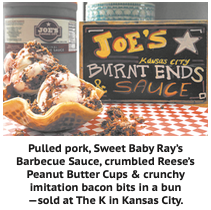 be a contender?
How about:
– A Whole Hog, Ribs or Shoulder entry injected, rubbed & smothered in sweetness at the Memphis in May World Championship Barbecue Cooking Contest?
– A Chicken, Ribs, Pork or Brisket entry injected, rubbed & smothered in sweetness at the American Royal World Series of Barbecue?
– Entries at any of the hundreds of competition barbecue contests throughout the world this summer and fall?
– Aramark's "BBQ Reese's Sandwich" at Kansas City's MLB Kauffman Stadium?
– Betty Rae's Joe's Kansas City Burnt Ends & Sauce Ice Cream?
OR some of these imaginary delights:
– Sierra Leone Freetown BBQ Groundnut Stew Ice Cream Sundae?
– German BBQ Currywurst/Vanilla Sauce-filled Doughnut?
– Costa Rican BBQ Pulled Pork Gallo Pinto Ice Cream Sundae topped with caramelized Lizano Salsa & a fried sweet banana chip?
– Brazilian BBQ Feijoada Ice Cream Sundae topped with a caramelized Caipirinha-inspired sauce & a fried plantain chip?
– Puerto Rican Tamarind Glazed Cubed BBQ Pork Ice Cream Sundae?
– Filipino BBQ Lamb Adobo Halo Halo Banana Yam Jam Coconut Vanilla Custard Malt?
– French BBQ Cassoulet Frozen Custard Topped with a Macaroon?
– Jalisco BBQ Goat Berria Taco Tres Leches Milk Shake? or
– An Italian Cubed BBQ Florentine Steak Ice Cream Sundae topped with acaramelized Tuscan Extra Virgin Olive Oil/Vin Santo/Balsamic Vinegar Sauce? 
All-time barbecue great John Willingham shared a Bologna Sandwich recipe in his classic John Willingham's World Champion Bar-B-Q book that would be aSUGAR SHOCK BBQ TROPHY contender if he had smoked the bologna, addedmint chocolate chip ice cream with a sweet barbecue sauce sandwiched between two Moon Pies. John's original combo of mayo, peanut butter, fresh tomatoes, onion and cheddar cheese is delicious as is, and I hasten to say that sugar was not a hallmark of John's fantastic barbecue. I doubt that he would have ever seriously developed his bologna sandwich into an ice cream "WHAMwich!" 
Hog Wild with Shug? No Way!
I have no argument with those who say that traditional Central Texas barbecue is the gold standard for how real barbecue should look, chew and taste. Central Texas pitmasters are known for outstanding post oak-smoked beef brisket, beef ribs, pork spareribs and sausage seasoned with pepper and salt, no sauce. Back in the day, if you asked for sauce, you could be politely asked to leave and/or be told loud and clear, "Our barbecue is so good it needs no sauce!" Real barbecue needs no sauce was the ironclad principle back then. Not so much nowadays. Kreuz Market in Lockhart may have been the last holdout to serve sauce when they introduced a sauce in 2017 based on a recipe found in a family member's archives. Texas barbecue sauces vary from one establishment to another—some on the sweet side, some on the sour side, some with a touch of both.
Full Throttle Shug BBQ? Yes Way!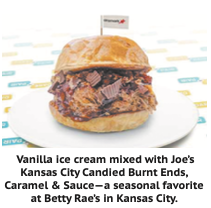 Did Southern ladies bearing sugared cornbread, peach cobbler, pecan pie and sweet tea trigger the Sugar Revolution in barbecue, or was it KC Masterpiece and Sweet Baby Ray's? Did competition barbecue judges contribute their collective sweet tooth to the revolution?
Maybe it was a perfect storm of stereotypical Southern ladies bearing sweetness, booming sales of sweet barbecue sauces and barbecue judges under the influence of a sweet tooth.
 Marketing Note to the Alternative Protein Industry:
Since Sweet Tooth is well-established in humans, you'd best make sure some sweetness is built into your plant-based and lab-grown protein products. It's as important as heme. Shug will put you years ahead in attracting mainstream mass market consumers.
[Shug, as used here, means sugar, instead of a nickname for an individual such as the late Billy "Shug" Powell of Georgia.]
[wp_bannerize group="Portrait Ads" random="1" limit="1"]
READY TO BBQ?
Find your next event HERE!
Steak Cookoff Association

KCBS

International BBQ Cookers

California BBQ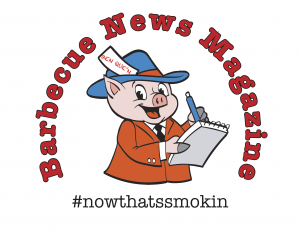 Originally it started as a printed newsletter to let avid barbecuers keep track of upcoming events and results from past events. Today we have evolved into a barbecue and grilling information super highway as we share information about ALL things barbecue and grilling.
© 2022 National Barbecue News:  Designed by ThinkCalico