St. Louis: Gateway to smokin' great BBQ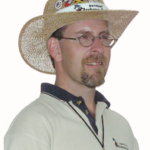 By R. Kell Phelps Publisher, NBN
Ever wanted to know what competition barbecue really tastes like, but didn't want to go through a judging class? Then the greater St. Louis area can be your final destination. On a recent trip to Kansas City, we decided to detour through St. Louis for a couple of "extra BBQ stops" to verify all of the recent rumors. After our first stop turned out to be extraordinary, we knew this was no fake news coming from the barbecue world.
Our first stop was Doc's Smokehouse over in Edwardsville, IL. This small authentic BBQ joint is a quick 25-minute ride from downtown St. Louis and is well worth the drive. Doc's is already listed on the National Barbecue News Best of the Best BBQ Restaurants of America, so we knew it had been tasted by one of our trusted judges, but we really had no idea how fantastic this place would be. There are very few BBQ joints we eat at and enjoy every item we try. We can safely say that every single morsel we put into our mouth at Doc's tickled our taste buds. There was not a single item that we didn't fall in love with. You can rest assured that we will be dropping in again soon to visit this terrific place that Doc and wife Susan have put together.
We shared a two-meat platter with two sides and drinks for a very modest price under $20. After we made ourselves known to Susan and Doc, they let us sample everything they had to offer plus a few items they were still developing. We were stuffed like Thanksgiving turkeys before leaving. You can learn more about this awesome BBQ joint at their website http://docssmokehouse.com.
Our second St. Louis area stop was A Fine Swine and came after our meeting in Kansas City. The drive was about 40 minutes but again was way worth the effort to getthere. We arrived on a Sunday afternoon and really enjoyed getting to browse around without a big crowd. Reports had a waiting line of about 20 minutes that day at lunch, so we purposely slowed our pace to get there during their slow time.
The atmosphere of this place is simply like a BBQ dream come true complete with the cash register/ordering station situated on a clean pit. Drink selection reminded us of a nice home thrown party with lemonades and teas served from individual glass containers. The butchering block from the back was on a large flat screen TV so we could see our order being filled. The sauces were in pump style gallon jugs and tables were complete with paper towel rolls for helping to keep yourself clean.
We decided to share the four-meat sampler platter and again were astonished at the common sense pricing of
$19 plus the sides and drinks came to a very reasonable total of $33. The food was as close to competition style as we have ever had inside a restaurant setting. The ribs were glazed up and cut very precise and the burnt ends we tried tasted like they were part of a competition box. The chicken half would have done very well in a Texas cookoff and the pulled pork was hand pulled and super flavorful.
Owner David Stidham has a super place here and we will indeed be offering this joint a place on the Best of the Best list as well. You can find out more about this amazing place from their website at www.afineswine.com.
Our last stop before our flight back home was at Sugarfire Smokehouse that is located in the heart of downtown St. Louis. We timed this visit very well also as the lunch crowd was heading in the door as we were making out exit after an hour long smoke feast that included an all meat sampler platter and a
few sides. We even took a slice of pecan pie on the road to the airport upon leaving.
Our meats included jalapeno and cheese stuffed sausage, ribs, turkey breast, pulled pork and brisket while our sides included cole slaw, broccoli salad, and sweet potato soufflé. We really enjoyed all the meats as we could tell there were no leftovers served. Every single item was very fresh. Our favorite here was indeed the St. Louis trimmed spare ribs that were almost perfect for our liking with tons of meat and sauce on the side.
This iconic joint is growing with locations popping up all around the greater St. Louis area. Mike Johnson and crew have started something extraordinary here you can bet we will be watching closely as these expansions go and grow. We will also be offering this location a spot on our Best of the Best listing coming up really soon!
In closing, we know that we missed several other really great places around the greater St. Louis area and would love to hear your
thoughts on the ones we should hit on our next BBQ trip to that area. Shoot us an email with your favorite joints to info@barbecuenews.com as we would love to hear from you. Until next month…Keep It Smokin'