2018 NBN Book Of The Year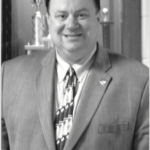 Doug Mosley
Resident Book Guru
Welcome, kind reader, and I hope you are already enjoying this wonderful holiday season to its fullest. By now you've no doubt had an epic Thanksgiving where your smoked turkey was the hit of the feast. The rest of the holiday are ahead and each have their own unique opportunities for great things off the smoker (anyone else have a Christmas Eve tradition of smoked standing rib roast?). Yep, the year-end holidays are a great time for good cooks – which would be all of you, right? Well, speaking of good cooks, how about we dive right into the annual feature of our December column and talk about good cookbook authors. Of course that can only mean one thing – it is time again for The National Barbecue News Barbecue Book of the Year Award! If this is your first time reading out the TNBBQNBBOTYA (figure it out) or if you just don't recall how we do this, here's a briefing on the very brief rules:
1. We consider books from the outdoor cooking genre that have been released within the dates of November from the previous year until November of the current year (this accounts for publication deadlines that would exclude some books).
2. Our prestigious judging panel pares that down to a short list of finalists.
3. From those finalists, we choose a winner.
The amazing part of this award is all the incredible books we've had the opportunity to consider over the 11 years that we've been somehow permitted to do this.
After our judges took the gutless way out last year and declared a tie, we've now had 12 books earn this award. No doubt you could go out and buy the lot of them and will have instantly assembled a great library. Therefore, here's the previous years' winners and your shopping list:
2007 – "Dr. BBQ's Big-Time Barbecue Road Trip" by Ray Lampe ($16.95, St. Martins Griffin, 272 pp.)
2008 – "The Best Barbecue on Earth: Grilling Across 6 Continents and 26 Countries With 170 Recipes" by Rick Browne ($22.95, Ten Speed Press, 254 pp.)
2009 – "Big Bob Gibson's BBQ Book: Recipes and Secrets from a Legendary Barbecue Joint" by Chris Lilly ($24.99, Clarkson Potter, 256 pp.)
2010 – "The Kansas City Barbeque Society Cookbook 25th Anniversary Edition" by Ardie Davis, Paul Kirk and Carolyn Wells ($24.99, Andrews McMeel, 318 pp.)
2011 – "Smokin' with Myron Mixon: Recipes Made Simple from the Winningest Man in Barbecue" by Mixon and Kelly Alexander ($22, Ballantine, 192 pp.)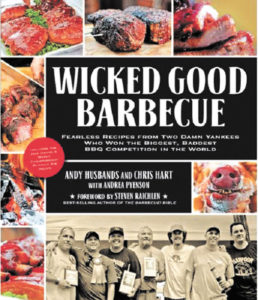 2012 – "Wicked Good Barbecue: Fearless Recipes from Two Damn Yankees Who Won the Biggest, Baddest BBQ Competition in the World" by Andy Husbands and Chris Hart ($21.99, Fair Winds Press, 224 pp.)
2013 – "America's Best BBQ Homestyle: What the Champions Cook in Their Own Backyard" by Ardie Davis and Paul Kirk ($19.99, Andrews McMeel Publishing, 180 pp.)
2014 – "Wiley's Championship BBQ: Secrets That Old Men Take to the Grave" by Wiley McCrary, Janet McCrary and Amy Paige Condon ($19.99, Gibbs Smith, 216 pp.)
2015 – "Franklin Barbecue: A Meat-Smoking Manifesto" by Aaron Franklin and Jordan Mackay ($29.99, Ten Speed Press, 224 pp.)
2016 – "Smokin' Hot in the South: New Grilling Recipes from the Winningest Woman in Barbecue" by Melissa Cookston ($22.99, Andrews McMeel Publishing, 192 pp.)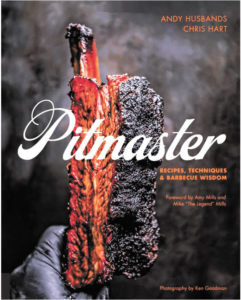 2017 – TIE: "Praise the Lard: Recipes and Revelations from a Legendary Life in Barbecue" by Mike Mills and Amy Mills ($25, Houghton Mifflin Harcourt, 336 pp.) AND "Pitmaster: Recipes, Techniques & Barbecue Wisdom" by Andy Husbands and Chris Hart ($24.99, Fair Winds Press, 224 pp.)
OK, let's dive in on the finalists. Five books were deemed so very good that they made it to the finalist round, so let me first list four of them:
"Korean BBQ: Master Your Grill in Seven Sauces" by Bill Kim with Chandra Ram ($28, Ten Speed Press, 232 pp.)
"Cowboy Barbecue: Fire & Smoke from the Orignal Texas Vaqueros" by Adrian Davila with Ann Volkwein ($24.95, The Countryman Press, 192 pp.)
"Hardcore Carnivore: Cook Meat Like You Mean It" by Jess Pryles ($29.95, Surrey Books, 224 pp.).
"Fire Food, The Ultimate BBQ Cookbook" by DJ BBQ, aka Christian Stevenson ($22.99, Quadrille Publishing, 192 pp.)
I hope what you see in common from seeing just the titles of these books is the remarkable creativity each one promises. In this day and age of instant information it is hard to grab attention but yet each one of these books managed to do so. I won't repeat the details on each one in this space; go back and check out the reviews on each and you'll see authors who really went the extra mile to make their book unique. These are all great books and I hope you'll consider adding them to your bookshelf. OK, it's time to hear about the fifth finalist,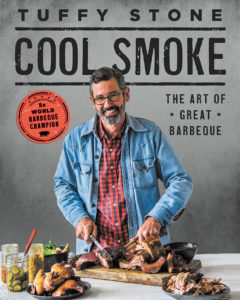 which if you haven't already deduced will be this year's recipient of The National Barbecue News Barbecue Book of the Year Award winner. This year the honor goes to "Cool Smoke: The Art of Great Barbecue" by Tuffy Stone ($29.99, St. Martin's Press, 288 pp.)!
This book absolutely wowed me from the get-go. Anyone who knows Stone probably isn't surprised at all by this selection but let me add the obvious by saying what he put forth is among the best books of all time on our favorite subject. For a first-time author, Stone nailed it with "Cool Smoke" to such a degree that I honestly wonder what could be next if he were to write another book. But I have no doubt that he will find new ground to cover in the same way as prolific barbecue authors like Steven Raichlen, Ardie Davis, Paul Kirk and Ray Lampe have managed to continue bringing fresh ideas to their loyal readers.
So congratulations to Tuffy Stone for winning this year's award. And to all of you, thank you for reading this space each month. I hope your holidays are wonderful and the New Year gets off to a great start.