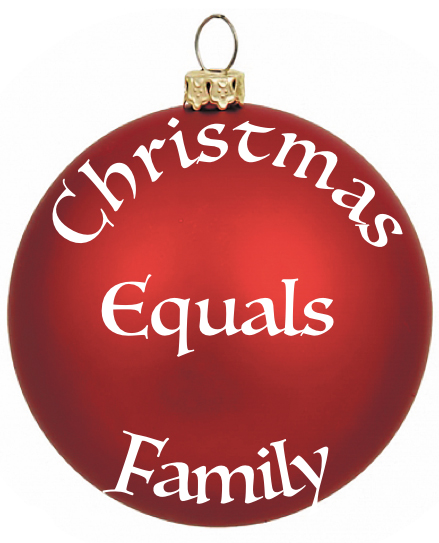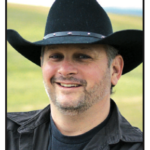 Vic Clevenger
Cooking Comedian
On my TV are the holiday cooking episodes like cookie challenges or how to make a great gravy for the mashed potatoes. This beats watching those sappy movies on the Hallmark channel, and it still gets the holiday spirit stirring. All of this takes me back to all of those family get-togethers each year at my aunt's home. The whole family showed up from Michigan, Ohio and of course, those of us who lived in Kentucky. It was the one time of year we could count on seeing everyone and what a time it was when us cousins got together. There's even a picture floating around of me with one of my younger cousins around a beautifully decorated tree and the reason why he's crying, is well none of your business.
No family get together is complete without food and lots of it. The Christmas turkey was never outdone by the Christmas ham. Yep, we had both because there were tons of us there. I was recently teaching a holiday BBQ class to some men who were also to bring sides to eat with what I'd prepared earlier in the day. Almost every side dish came with a label from the local grocery store, which I found funny. But at the family Christmas feast growing up, rarely did you see a store label. Most of our sides were prepared from the harvest of the giant family garden and those that weren't grown in the garden, like potatoes, well, homemade potato salad was still there. Everyone pitched in and everyone enjoyed the leftovers because they were used the next day when we all got together again.
Oh, and who can forget about the presents handed out? I had one rule growing up. Yep, it was my rule, not my parents or my grandparents, mine. No clothes for Christmas! What kid sends Santa a letter or sits on his lap at the mall and tells ole St. Nick, "I want a pony, a jet plane, some tighty-whiteys and don't forget to bring me socks." No kid ever wants clothes for Christmas (or on birthdays for that matter). I believe in this rule so much that once I became a dad, I refused to let "Santa" place clothes under the tree. But as always, no one ever listened to my rules. So undies and socks were a standard gift, under the tree; Not even a stocking stuffer, ugh! One year, however, my mom tricked me. I tore open the wrapping paper to reveal what I suspected, a shirt box from JC Penny's. There is nothing at Penny's a kid wants. Suspicious, I lifted the lid to reveal that clothes were covering tissue paper. When I removed the paper, thinking I was getting a shirt or undies, the gift of Star Trek Walkie Talkies was a relief. By the way, there is much more to this story than I have time for here, so ask me about it or come to a Christmas show of mine.
Now days, my mom is gone and my dad lives with my brother about 1000 miles away (but we talk all the time) so needless to say, the years have changed the family feasts. Through the years I would tell my daughters all of my Christmas stories till they started telling me they had heard it before or finish my story for me. This year I have a new grandson to tell all my stories to and the coolest part is I get to begin new ones. As he gets older, I can tell him about receiving a new bike (on more than one occasion) or a record player, which leads me to explain to him what a record is and a 1000 more. Eventually, most of my happy Christmas memory stories will include him.
When you get to my age, it's not the gifts we hold dear; it's the memories, the stories, we enjoy the most. It's the look on the little one's faces that brighten the day much like the star did for the Wise Men. These days when I'm asked what I would like for Christmas my answer is, "Whatever, just surprise me." The truth is I really don't care if I get a gift because my gift is watching the kids get theirs. They will get me a gift which will be creative or a book, which I will enjoy mainly because they, are here to give it to me.
I know what you're thinking, "Vic, this walk down memory lane is nice and made me think about Christmases past. But how does this relate to BBQ?" Well, family and memories are how it relates. We all talk about the BBQ family and what it means to each of us. The memories I've made from our annual family reunion known as the NBBQA National Conference to Memphis in May to the World Food Championships are too numerous to mention here. I know I've recounted the teams, which help the other teams, who've received a final call at Memphis. The love this family has for one another was most recently on display at the World Food Championships as each BBQ or steak family member got a call the others in our BBQ family could hardly wait to congratulate the winners. Many jumping, literally, with excitement for their family.
So this Christmas, as you are gathered around your connected family by blood and marriage, take a quick moment to wish the BBQ family a very Merry Christmas. For me, I have a list of people I'll text or call because that is just what family does when we can't be together for the holidays.
Merry Christmas Y'all