National Restaurant Association Releases Survey Of 2019 Culinary Trends
The National Restaurant Association released its findings that plant-based ingredients, including cannabis and CBD, and zero-waste cooking will be the hottest culinary trends of 2019.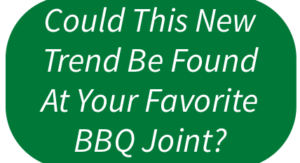 The annual survey, a barometer of U.S. food and beverage trends, found that 77 percent of the chefs, all members of the American Culinary Federation, identified cannabis/CBD-infused drinks as the No. 1 trend. In addition, 76 percent of them tapped cannabis/CBD-infused food as the second most popular trend. Chefs who participated in the survey said infusing foods with the ingredients could create unique cuisine opportunities and potential new markets for experiential dining occasions.
The new research, released on January 10th, is part of the National Restaurant Association's annual "What's Hot survey". The results forecast food, beverage, and culinary concept trends for the year ahead. The annual survey looked at the responses of approximately 650 professional chefs. As chefs and restaurateurs consider incorporating the ingredients into menu items, the Association's officials stress that cannabis and CBD are federally controlled substances and laws governing their use vary from state to state. As a result, they said, "Operators are urged to follow all laws, including applicable federal, state and local laws that apply when selling or using those items at their restaurants."