[wp_bannerize group="Leader Ads" random="1" limit="1"]
LoCo Portable Grill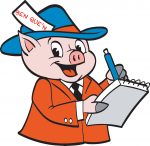 Ben Que'n
Product Reviews
Have you jumped on the griddle train yet? If not, then you are missing out. We have been playing around on different types of griddles for years but hated the fact that nothing we had tried was truly portable.
LoCo has come to our rescue with their new 16" tabletop griddle. This tailgate perfect unit weighs in at 37 pounds and truly made to be moved around the cook site, backyard, or camp. The unit has a single burner and thick cast iron plate that should stand the test of time. The unit also runs off the portable propane bottles but also has the can connect to standard 20-pound cylinders with an adaptor kit.
We love the fact that the griddle has a metal lid that works as a heat deflector when doing pizza or quesadillas. The lid also deflects rain or debris in windy conditions. The single burner is controlled by their "Smart Temp" which is a turn dial that sets by a digital temperature readout. The unit starts up with a push of an igniter button that is battery operated. LoCo really did their homework as this unit has just about every feature any flat top griller could ever want.
Our test unit retails for $300 and has the features that are not found on many competitors. We ran a ton of tests on this unit but the best experience we had was with the famous smash burgers done with sauteed onions. We even cooked several chicken thighs just to see what happened and the skin sear was most excellent which created a juicy finished product on the dinner plate. Breakfast was a no brainer and came out perfect!
We treated our test unit rough as well. We have left it in the weather, run it wide open for hours, and even left it in the back of the truck a few days. After all of this abuse the unit has never failed to start up or get up to temperature once. The top temperature our surface thermometer showed us was 484 degrees, which is plenty hot for anything we could think of trying to sear.
We fell in love with this unit. It seemed to stand up to our abuse and cooked some really good food with zero issues. We plan to cook pizzas at several events on the road over the summer. So look for us to get a peek at this cooking machine. You can also find more about these units at their website www.LoCoCookers.com.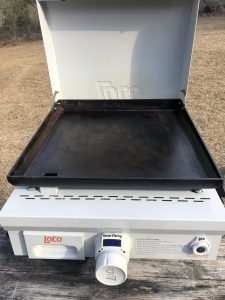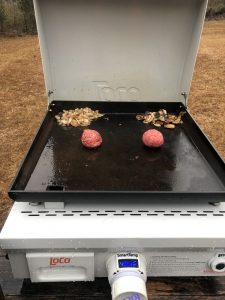 [wp_bannerize group="Portrait Ads" random="1" limit="1"]
READY TO BBQ?
Find your next event HERE!
Steak Cookoff Association

KCBS

International BBQ Cookers

California BBQ
[wp_bannerize group="Ending Ads" random="1" limit="1"]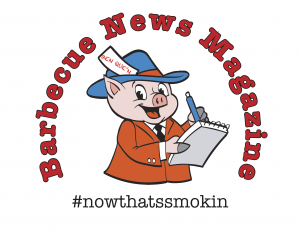 Originally it started as a printed newsletter to let avid barbecuers keep track of upcoming events and results from past events. Today we have evolved into a barbecue and grilling information super highway as we share information about ALL things barbecue and grilling.
© 2022 National Barbecue News:  Designed by ThinkCalico