Dr. BBQ (The Place): A Fresh Twist On The BBQ Joint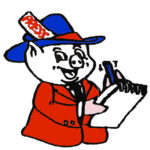 Ben Que'n
EXCLUSIVE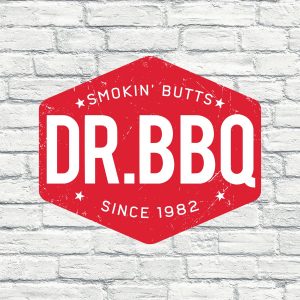 If you have followed the barbecue world any in the last few months, then you knew that this new adventure from Ray Lampe and team, as it has been in the works for a while. We planned to visit about a month earlier but life happened and we had to rebook our trip to St. Petersburg. While we waited, it was neat to see some of our BBQ family as they were posting on social media about their experiences at the new establishment. We were beyond excited when we finally arrived to take a tour for ourselves.
Dr. BBQ (Ray Lampe) needs little to no introduction to anyone reading this. This BBQ Hall of Famer has graced these pages as much as any single barbecue personality over the past 20 plus years. The team that has helped to bring Dr. BBQ (the BBQ joint) to life is not so well known, but after our visit, we think it will be just a matter of time before most of them become well known too. This team that is behind Dr. BBQ (both Ray and the BBQ joint) is known as the Datz Restaurant Group from Tampa. Suzanne and Roger Perry are the owners of the group, and their assembled crew of culinary gurus will ensure that Dr. BBQ (the BBQ joint) will fit right in with their four other creative, fun and unique restaurants.
The Team Concept
This team that makes Dr. BBQ (the BBQ joint) different has to be their overall experience in their separate fields. Pitmaster Lee Jasper is without question the master of everything smoked in the place while several chefs, a certified drinkologist and true baker round out the Datz team. Lee comes to this team all the way from Texas where he ran the barbecue pits for the legendary Kreuz Market. Each of team member brings their unique experiences together in one group to help make each restaurant better. This team has put together one of the best examples of an American barbecue joint that we have ever had the opportunity to pig out at…BUT…to simplify this place down to just a BBQ joint would not be justifiable at all. This place is what true Americana is all about and done with a unique spin that we have never witnessed before. We can only tell you that you will need to head south to experience it for yourself. A tip of the cap is necessary to salute this entire team for their creation that is now up and smokin'.
Is this place really a BBQ Joint?
YES! One quick peek at the menu might have you thinking this is not a real BBQ joint, but we can verify with our photos and experience that this is a true blue, bonafide, wood burning, brisket slicing, pork pulling, and smoked chicken kind of joint. Upon arrival, you can not help but notice the overly sexy J&R 1300 model Oyler pit that is placed only 25 feet away from the front door. Tons of BBQ trophies, stacked firewood and of course the XL Big Green Egg is also in use to verify this is an authentic BBQ joint. There is also a megabar right in the center of the place that has a countless number of drink offerings to accompany your true barbecue experience.
The Food
What sets this place apart from your typical joint are the unique items found on the menu. They make it more of a true Americana adventure versus a regular smokehouse restaurant. Homemade Pastrami, Veggie Q, Turkey breast, Tomahawk Ribeye steak, and BBQ Spaghetti are just a few dishes that transform this place into something far from your average smokehouse BBQ joint. The menu itself is very diverse and could easily take you months before getting a complete sample of everything they serve. We had to be rolled out to the parking lot after our sampling throw down and we didn't even get to the back page of the menu.
Our samples started with the Certified Angus Beef® Brisket that pitmaster Lee Jasper offered up as we walked in the front door. From there we got busy on one of Ray's favorite appetizers called Flamin' Mac-A-Phoni that is an entirely different take on hominy as it is topped with Flamin' Hot Cheetos! The Mac-A-Phoni was super with the Cornbread Madeleines and prickly pear butter. Next, we had their Feeding Frenzy complete with Compart Duroc® St. Louis trimmed ribs and Pork Belly, Southside Market sausage from Elgin, TX, Smoked Turkey and sliced Pastrami. The quality of these proteins will need to be experienced as they were all indescribably good. They are certainly doing themselves a favor by starting with quality products, but this team has created some unique flavor profiles in these proteins that we have never tasted before.
Before we unbuttoned our pants, we also had to try several of the unique side dishes that included the Atomic Fireball Applesauce, Sandi's
Bacon and Blue Cheese Slaw, the real hand cut fries, and the Jack Daniel's BBQ Beans. Before we dug into these samples, Ray and Lee both told us "every item on the menu is made fresh daily or to order and that includes every side item that we offer". After sampling these offerings we can testify that everything was super tasty! Our favorite of everything we sampled had to be the outrageous Atomic Fireball Applesauce. This fabulous dish consists of freshly baked apples with an atomic red hot candy tasting applesauce draped over the apples. We expect this dish to become the bestseller of the entire joint in the near future. Honestly, we could go on and on about how great the food was during our visit, but by now you can easily tell that none of our samples were even close to being considered average.
In closing, we can tell you that it won't be long before we head back down for another visit to pig out again at this super fantastic BBQ joint.
Our only regret is the five-hour car ride to get down there is tough to schedule in our crazy lives, but know that it is worth the 10-hour round trip to experience this place. Congratulations to Ray and the entire team for putting together such an American masterpiece! Can't wait to see you all again.