Big Changes Coming!
Your August Issue of National Barbecue News Will Look And Feel Much Different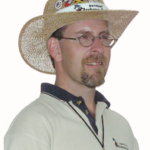 By Kell Phelps; Publisher
I trust everyone had an excellent 4th of July holiday and is ready to finish out the Summer with a bang. As I write this piece, the holiday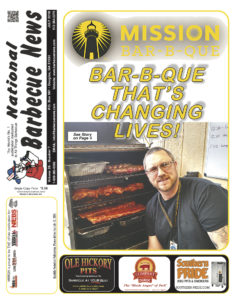 has not happened yet, but the crew and I are indeed planning on firing up the pit for our traditional All-American menu of barbecued ribs, baked beans, cole slaw, sweet tea and finishing with the grilled banana split that will come straight from the pit. Everyone here is getting excited as it has been a while since we have had a little downtime.
The downtime will not last long as we have some significant changes in the works that will start with our August 2018 issue. We will be changing the look and feel of your monthly magazine to fit into a traditional magazine size and structure. This new look is the final revamping project that started about three years ago, and this will complete that entire action plan.
This revamp project started back in 2015 with the push of our social media network reach, and we focused on tying in the monthly printed and digital publication to those social media friends and followers. Today we successfully reach close to 50,000 friends and followers through these social media channels and our monthly email blasts. In April of 2017, we launched the responsive website, www.barbecuenews.com, that allows us to share our information with the world regardless of the device they are using. As of last month, we also updated the website to become https certified which gives you peace of mind when visiting; as this change makes the site entirely secure.
The last action item will be a total format upgrade to your current printed magazine. These changes will take place with the size, look and feel of the printed product. It will become the size of a standard magazine versus our current tabloid-size magazine. It will also consist of a hardcover on the outside that will allow us to keep up with postal regulations for periodical mail.
All of these current changes are geared to enhance your barbecue experience…moreover, that is the reason why we exist. We are always open to new ideas from our readers as we are here working for you on a daily basis. We also understand that if it weren't for your support, we would have to find another job! Feel free to give us your feedback anytime and in any way. Our phone is 800-385-0002, email is [email protected] and website is www.barbecuenews.com. We would love to have your thoughts after seeing the new changes.
Until next month…Keep It Smokin'
Kell & Crew