New BBQ Happenings & Updates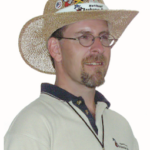 Kell Phelps
Publisher
National Barbecue News Magazine
 As we start into the middle of the year I wanted to give a surprising update to an article that Ardie Davis submitted to us to publish in the May 2019 issue about the up and coming Impossible Burger. This fake beef patty is actually selling like crazy since we ran this article and according to an article in the New York Times that was published on June 15th the company called Impossible Foods is having trouble keeping up with demand. Burger King has also already said they intend on launching the Impossible Whopper nationwide by the end of 2019. The article also said the company has experienced a 50% increase in revenue since the second version of the meatless burger was released this past January and is currently on the menu at over 9,000 restaurants nationwide. Is meatless brisket coming next to a grocery store near you? 
Be looking for details on one of the biggest events I have personally ever been a part of as we roll out the August 2019 issue. Our annual family vacation just ended and during a visit to our nation's capital we got the opportunity to help cook and serve barbecue to the Senate of the United States of America! What made this event so big was the fact that it was the only bi-partisan luncheon that group of legislators will have together all year long. It was beyond a unique experience for me, my wife Janet and daughter Raylyn and the rest of the South 40th Smokehouse crew from Marietta, GA that invited us to help with the event.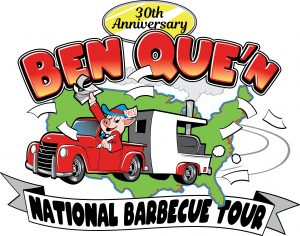 We are closing in on the 30th anniversary of the National Barbecue News magazine in 2020. We are currently planning to host a nationwide barbecue tour to celebrate and visit some of the places, events, and BBQ family that we haven't seen in a while. If you want us to drop by and see you then simply let us know with an email to [email protected] and we'll get the map marked up! 
Until Next Month…Keep It Smokin'