Memphis on My Mind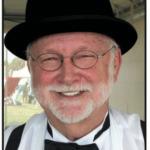 Ardie A. Davis
BBQ Hall of Famer
The 42ndAnnual Memphis in May World Championship Barbecue Cooking Contest theme is "Game of Bones."  This year's Memphis in May Salute honors the 200thAnniversary of the City of Memphis. Like they said in 2017, "It's a Pig Deal." When meat fire smoke blankets Tom Lee Park and wafts upward to nearby Beale Street, it is Mardi Gras Barbecue time in Bluff City!
The Memphis in May barbecue cooking contest has been my can't-miss destination since 1987, minus a few years when other priorities intervened. In 1987 I was a gofer for Team Kansas City. After that, I took the Memphis in May judge certification class and have had the honor of judging whole hog, shoulder, ribs and Patio Porkers over the past three decades. In addition to the quality of the barbecue and the sights and sounds of the city, it's the people of Memphis and the barbecue community that make Memphis in May so special. It feels like a family reunion.
The 42ndAnnual is extra special to me. My son, Lee, will experience Memphis in May with me for his first time at the barbecue contest and the City of Memphis. Of course I have a long to-do list of people I want him to meet, places to eat and places to visit. I will share some highlights next month.
Meanwhile, check out the recipes in this month's National Barbecue News and plan your Father's Day menu. If you're lucky, a loved one will prepare it for you. If your loved ones are lucky, you will prepare the menu for them!
Ardie'sMemphis To-Do-List (complete with links)
BREAKFAST
3965 Summer Avenue – 5 am to 2 pm, Wed. thru Sunday
901-324-7494
Arcade– Memphis' oldest restaurant
540 South Main Street
LUNCH/DINNER
Rendezvous (dinner) (John Vergos, Charlie's brother; Calvin, head waiter; Nick, Charlie's son….)
52 South 2nd
1762 Lamar Avenue
1802 Elvis Presley Blvd.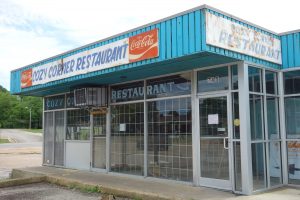 735 North Parkway – Tues. – Sat. 11 to 8
 (Raymond & Desiree Robinson, founders)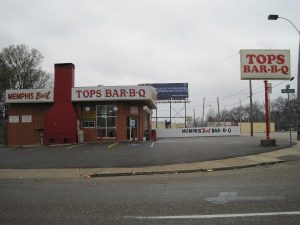 1286 Union Avenue (Regular pork shoulder, $3.95)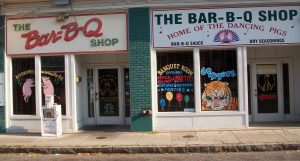 1782 Madison Avenue  – BBQ Spaghetti (Brady Vincent of Brady & Lil's)
5465 Fox Plaza Drive
299 South Main Street (near the Civil Rights Museum)
PLACES
Sun Studio – 10 a.m. to 6 pm; tours optional: $14 per ticket 
706 Union Avenue, at the corner of Union & Marshall
149 Union Avenue
450 Mulberry Street
gift shop on Main near Pearl's
163 Beale Street
1 Bass Pro Drive
Memphis in May World Championship Barbecue Cooking Contest