Guinness Grilled Shrimp with Scallion Mashed Potatoes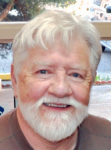 By: Steve Collins
The Home Chef
For St. Patrick's Day, how about some Guinness stout marinated shrimp on the grill? Serve it with scallion mashed potatoes. In Ireland they call this champ. Allow a total of 45 minutes to make the scallion mashed potatoes. You can make these in advance and heat them in the oven. I prefer this method so the top gets nicely browned. Then you can heat the potatoes while you are grilling the shrimp. Of course, enjoy this with a bit of Guinness (or your favorite brew). Slainte! Serves 4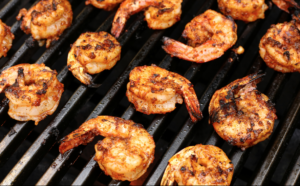 Ingredients
1½ pounds of the largest shrimp you can find (16 to 20 per pound or larger)
Marinade
1 teaspoon Miso paste
3 tablespoons olive oil
1 poblano chile, stem and seeds removed and diced
1 can Guinness Stout
2 tablespoons honey
1 bunch scallions, trimmed and coarsely chopped
¼ cup fresh oregano, finely chopped
Freshly ground black pepper to taste
Instructions
Prepare a hot fire in the grill. Put all marinade ingredients in a blender and puree. Remove shells from shrimp. Put shrimp in a reclosable plastic bag with the marinade. Refrigerate until ready to put on the grill. When grill is ready, put the shrimp over the hottest part of the fire. Cook for three minutes. Turn and cook for two more minutes. Remove from the grill and serve with scallion mashed potatoes (recipe below).
Scallion mashed potatoes
Ingredients
2 pounds potatoes (I like new red skinned potatoes or Yukon gold best), peeled and quartered
1 bunch scallions, trimmed and coarsely chopped
6 tablespoons butter, in pieces
½ cup milk or half and half
Instructions
Put the potatoes in a saucepan of cold water. Place the pan on the stove and heat to a boil. Lower the heat and cook for 20 minutes. (They should be fork tender.) Drain the potatoes, add the scallions and butter then mash to a whipped consistency. Add enough milk or half and half to get a smooth puree. Enjoy!