REC TEC Bull RT-700 Wood Pellet Grill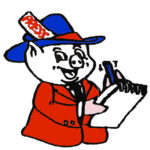 Ben Que'n
Product Review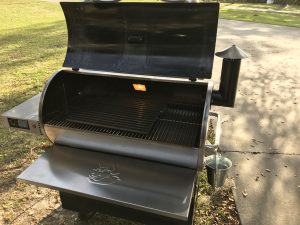 Over half of Americans use gas grills exclusively and are willing to sacrifice flavor for convenience. Even most charcoal grillers own a gas grill for "quick" jobs. REC TEC Grills is bringing the art of grilling into the digital age with the advent of Smart Grill Technology™ and its proprietary temperature control algorithm. Now, backyard enthusiasts can create consistent results with the flavor of a real wood fire and the convenience that rivals gas grills.
Several years ago, two friends decided that they would create the ultimate grill. First, they would conquer temperature control. Why should an indoor oven have better temperature control than a grill? From this, Smart Grill Technology™ was born. But converting technology from a gas oven to a gas grill was just the beginning… Why not conquer flavor too? So, Smart Grill Technology™ was used to control a real wood fire and was calibrated to produce accurate temperatures when using REC TEC Premium Hardwood Pellets.
The final hurdle was quality. Both guys had owned "stainless steel" grills only to discover after a few years that the stainless steel was only cosmetic, and that the mild steel on the inside had rusted out. This is why every REC TEC wood pellet grill has a heavy gauge stainless steel fire pot that is built to last a lifetime.
After many prototypes, the REC TEC grill was perfected and became the envy of neighbors everywhere. At first, neighbors would ask them
to "REC TEC" their meat, then they started asking for their own REC TEC grill… Sales started from their garages, and then evolved to full production and their first retail location in Augusta, Georgia! REC TEC now sells grills directly to our customers all across the United States. This direct to consumer approach allows them to produce a very high-quality product that can be purchased at a very reasonable price. The REC TEC family, consisting of both their team and their customers, continues to further the story of REC TEC wood pellet grills.
Back in March, we (National Barbecue News) received the RT-700 with every bell and whistle imaginable for us to test. Since then we have been busy working with the grill and have cooked everything from meatballs to pork shoulders on it and every single time we ended up with a great product. We have tried to burn up steaks by cooking as hot as possible but have not succeeded in that task as the meat probes tell us when our meat is ready.
The simple truth is if you use this Smart Grill Technology™ then you should never over or undercook any protein ever again with this grill. Hands down this is the easiest grill we have ever cooked on. Here are just a few helpful features that make this unit easy to use.
     • The inside light helps us out with night cooks while the stainless-steel shelves around the cooking chamber help to hold our stuff.
     • The unit can be controlled from our smartphones or simply by turning the knob on the control box.
     • Two independent meat probes help us keep track of more than just one cut of meat.
     • The pellet hopper holds enough pellets to run the grill at 325 degrees for almost 24 hours.
     • The huge caster wheels that come with the competition cart really lockdown to hold the grill in place but once they are unlocked let the unit roll around any terrain with ease.
In closing, we are totally sold on this unit. Without question, it is the smartest and easiest pellet grill we have ever tried to cook on but yet it is
rugged enough to be hauled in a trailer in a competition or catering type environment.
If you are still stuck on a gas grill to do the simple cooks then you have no idea what you are missing until you fire up one of these bad boys as it will indeed put more flavor in your food regardless if you are running it fast and hot or slow and low. You can find more about this beast of a cooker from the REC TEC website https//:rectecgrills.com. You can also follow them on Facebook and gain a ton of knowledge from their videos and Q&A LIVE seminars they host.
You can also buy these products and accessories from Amazon  HERE!