Barbecue Loyalty…Where Do You Draw The Line?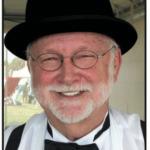 Ardie Davis aka Remus Powers
BBQ Hall of Famer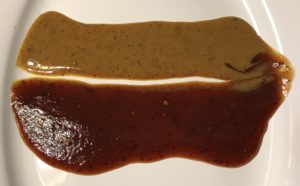 Would a Memphian dare say that Kansas City barbecue is the best barbecue they've ever eaten? Would a Kansas Citian dare say that Tootsie Tomanetz smokes world-class barbecue that rivals all others? Yes, some would dare say it, after which they could expect a barrage of verbal rib bones from hometown loyalists.
Of the many contentious topics in the barbecue world—fuel, meats, pits, sauces, rubs, methods, etc.—hometown bragging rights are, for many, at the top of the list. If you dare say that barbecue in any city, state or region other than your own is excellent, you are regarded as disloyal. The most a loyalist will budge is to say, "Texas barbecue is good, but North Carolina barbecue is better." Substitute any cities, states or regions in that remark and you'll provoke outbursts from polarized loyalists.
Chapel Hill chopped shoulder vs. Raleigh whole hog; Kansas City burnt ends vs. St. Louis pork steaks; Burlington pulled pork poutine vs. Owensboro burgoo. Oklahoma Joe's bbq bologna vs. Smoki O's pig snoots. Upper South, Old South, Blue Collar, Contest-style, Chef-driven—rival methods and results are endless fodder for loyalist debates.
Here's where I draw the line: It is not about where, it's about what.
If there was ever a time when barbecue excellence was centered in only one location, that time is long past. The proof is what's on the plate, platter or butcher paper, whether it's in Lockhart, Dallas, Austin, Houston, Memphis, Nashville, Lynchburg, Chapel Hill, Raleigh, Lexington, Owensboro, Paducah, Vienna, Atlanta, Dothan, Decatur, Seattle, Portland, Brooklyn, DC, Amsterdam, London, Wellington NZ, Melbourne, Kansas City, or umpteen other places.
Praising excellent barbecue, regardless of where you find it, expresses loyalty to barbecue excellence, not disloyalty to your homeplace.
Wood, Fire, Meat—and what gifted pitmasters do with it. That's what it's all about. Relax, have a beer and break bones with your loved ones. Happy Thanksgiving!