Korean BBQ, Texas Steakhouse & Dr. BBQ (the Restaurant)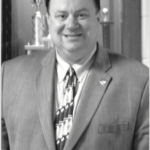 Doug Mosley
Resident Book Guru
Most folks hear Korean barbecue and they think bulgogi and that's about it. But there's a recent release that gives a much more complete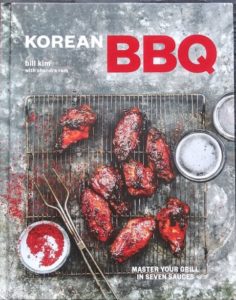 take on the topic – "Korean BBQ: Master Your Grill in Seven Sauces" by Bill Kim with Chandra Ram ($28, Ten Speed Press, 232 pp.).
So get ready to kung fu your barbecue. Seriously, that's what Kim offers up right away in this book. What does he mean by that? In his words, it is about "…adapting to your environment wherever you are and about passing your knowledge on to more people. It's about taking the ingredients you have on hand, the equipment you have to work with, and the time you have available and making the best out of them for everyone around you." OK, so it's just like an episode of Chopped, right? Just joking. All kidding aside, Kim speaks to the freedoms afforded by adaptability and how they can turn out phenomenal results.
As the subtitle suggests, Kim's dishes are based upon the use of seven sauces – Korean BBQ Sauce, Lemongrass Chili Sauce, Soy Balsamic Sauce, Ko-Rican Sauce, Nuoc Cham Sauce, Magic Paste and Korean Pesto – and also three rubs – Blackening Seasoning, Curry Salt and BBQ Spice Rub. He provides full recipes for each and a list of dishes to use them with. And while you (mildly surprisingly) won't find bulgogi in this book, you will find Gochujang Sticky Chicken Drumsticks, Tandoori Soy-Cumin Lamb, Korean Beef Satay, Smoky Catfish with Soy-Chipotle Sauce, Trout with Citrus Nuoc Cham Butter and much more. The tasty recipes are all concisely presented and full-color pics of the finished dishes accompany many.
This book belongs on your bookshelf, if for no other reason than being able to say, "I kung fued this chicken!". But also because it is a really good book.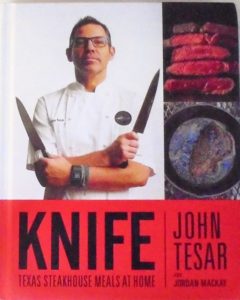 With the rapid growth of steak contests these days I thought it would be a good time to take a look at a book released last year written by one of Dallas's top steakhouse chefs and a James Beard Award-winning writer, so you know this one is going to be good. "Knife: Texas Steakhouse Meals at Home" by John Tesar and Jordan Mackay ($29.99, Flatiron Books, 246 pp.) is Tesar's first book and is so well done.
The opening line in Tesar's Introduction is "I don't know when cooking a steak became so complicated" and from that point on its like going to steak-cooking school. Tesar seemingly gives up all his secrets, although you know he has to have more up his sleeve. From the type of beef and what it is fed, to the various cuts, marbling and grading, aging, and then into the type of equipment to use and the cooking method, this book gives as in-depth examination into cooking a steak while keeping it meaningful as any you'll ever see. From there he goes into a wide variety of recipes that cover more than just steak, including lamb, pork, poultry and burgers and more. But make no mistake about it; this book is how to cook steak as if it were an art (which it is!).
Speaking of restauranteurs, there's a name that is very familiar to readers of this column who just opened an eponymous place in St. Petersburg, Fla. After wangling an invite to soft open, I offer to you an enthusiastic recommendation for an experience that will be unique and incredible. Dr. BBQ the Restaurant was well-worth the four-hour drive it took me to get there and I'm sure your travels will be equally rewarded.
Dr. BBQ is, of course, Ray Lampe, the author of our 2007 The National Barbecue News Barbecue Book of the Year Award winner, "Dr. BBQ's Big-Time Barbecue Road Trip". That was actually his second book and to date he has nine, all of them positively reviewed in this space. He's also been a fixture on TV, appearing in shows on The Food Network, DYI and The Travel Channel.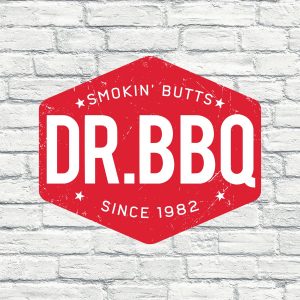 If you know Lampe/Dr. BBQ, then this place is exactly what you would expect – edgy, over-the-top, and out-of-this-world barbecue. The first bite in your mouth of the lamb belly is practically a religious experience so don't miss out on it. You also must have some of his perfect pulled pork with a side of Atomic Fireball Applesauce. Trust me on this. Really. Make sure you wash it all down with a Jack-and-Coke that comes served in a Dr. BBQ tiki mug. Yep, it was a bit surreal to be drinking a cocktail out of a mug of somebody I know. Nonetheless, I still bought two of them! It was just part of the non-stop fun at the new Dr. BBQ the Restaurant.
Speaking of The National Barbecue News Barbecue Book of the Year Award – shameless plug coming – we will be presenting the 12th edition of this honor next month. The race is wide open, practically as tough to call as last year when for the first time in history TWO books took home the award: ":Praise the Lard: Recipes and Revelations from a Legendary Life in Barbecue" by Mike Mills and Amy Mills and "Pitmaster: Recipes, Techniques & Barbecue Wisdom" by Andy Husbands and Chris Hart. I'm looking forward to telling you about whoever will be the winner (and finalists), I hope you'll check back to this space to find out who it will be.