Tailgating Redefined
Most pitmasters love to cook for big crowds and love the feeling that comes when those crowds love your food. The biggest American crowd to ever watch a football game happened in 2015, with Super Bowl XLIX when 114.4 million people tuned in. Believe it or not, this only ranks as the fourth best-viewed sporting event in history. The 2014 World Cup Finals had a whopping 913.7 million viewers. Now the real question is how many of these viewers actually got the opportunity to tailgate at or around the event?
The definition of tailgating from the Urban Dictionary reads like this: "Drinking lots of beer or makin' food in the parking lot before a sports or other large event, (usually football or a concert.)." This definition perfectly describes the kind of tailgating I am accustomed to attending and cooking for. The 2017 Players Tailgate for Super Bowl LI in Houston that was hosted by Guy Fieri and organized by the Bullseye Event Group has actually redefined tailgating for us…forever! The menu was proof that was not your average tailgating event and included ahi tuna poke from Hawaii, Alaskan king crab, Maine lobster, Guy's famous smashed all-beef burgers, Baja shrimp "Nacho" taco with spicy pink chile mayo, and seasonal salads, and this was just a tiny part of it.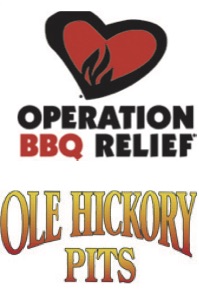 This overwhelming menu was prepared by some of the biggest stars in the culinary world today. Guy Fieri, "Fit Chef " Eddie Jackson, Chef Aaron May, and Chef Pete Blohme were just a few. Also attending the event was Chef Beau MacMillan and several other Food Network regulars. The food part of this event was a foodie's dream come true. You not only got to pig out from every dish made, but you also got to meet and greet the superstars who prepared it. We did live interviews from the event that day that you can see on our YouTube channel. Our interview with the "Fit Chef " Eddie Jackson really showed how big of a time we were having there. Notice I did not mention the barbecue on that menu because I am saving the best for last.
Any fan of Guy Fieri knows that he is an avid barbecue fan and celebrated pitmaster as well, and there is no way he would host an event like this without having BBQ. The barbecue turned out to be shining star of the entire event. The barbecue menu was comprised of smoked Earl Campbell links, beef brisket, pulled pork sliders topped with a crisp apple cider slaw, and two whole hogs. The barbecue section of the menu was prepared in true barbecue fashion…outside and not under the huge pavilion where the rest of the menu was served. The barbecue was prepared and served up by Operation Barbecue Relief (OBR) and their volunteer staff. Stan Hayes and Will Cleaver who head up this awesome organization did a tremendous job by giving the estimated 2,500 attendees a belly full of real-deal barbecue. Ole Hickory Pits and their Hall of Fame leader David Knight supplied two pits for the barbecue. Together they showcased the two whole hogs into a "stadium snack" presentation that was off the charts. The front page this month shows a small part of the presentation but know it would have taken a drone with a camera to get high enough to capture the entire thing. We will testify that every part of the barbecue menu tasted just as good as the presentation looked, and our review of the food
was echoed hundreds of times over. Sporting News events editor Douglas Paulin told us, "This is hands down the best barbecue I have ever had!" His co-worker Sanjeev Dave simply used the word "phenomenal" to describe what he tasted. It's safe to say that the combination of OBR and Ole Hickory Pits truly wowed all who attended.
The name of the event is called The Players Tailgate, and that brings us to another great aspect of this miraculous event. Over 30 active NFL superstars attended as well, and just like the all-star chefs who attended, they all gave time to meet and greet. Offensive Rookie of the Year Dak Prescott, Odell Beckham, Jr., Landon Collins, Jalen Ramsey, Dannell Ellerbe, Brandon Williams, Jeff Allen, and Carlos Hyde were just a few that we got to meet, but each of them really seemed to enjoy themselves immensely. We got the opportunity to hang out with Kendall Wright and Terrance Williams after a short interview they gave us. They were also blown away with the barbe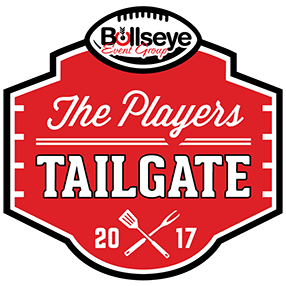 cue they sampled and were amazed they had not heard about what OBR actually does.
In closing, we want you to understand just how cool of an event this really was. We even got the opportunity to meet Miss America at this event. Sometimes words just can't explain situations, and this was definitely an event that was simply unexplainable. IBCA President Craig Sharry, who was asked to show up and help OBR's efforts that day, told us during an interview, "I've never been a part of anything like this before." Craig is much like us and has been around the world of barbecue for a long time and has witnessed a ton of different barbecue related events. We think his explanation of the overall event mirrors our thoughts exactly. Special thanks to David Knight of Ole Hickory Pits for getting us on the list to cover the event and to OBR for all of the hard work and effort you guys gave at the event. Tip of the cap goes to the Bullseye Event Group for putting all of this together and pulling it off without a single noticeable hitch.
Memphis BBQ

KCBS

International BBQ Cookers

California BBQ
National Barbecue & Grilling

Minnesota BBQ

Mid-Atlantic BBQ


Originally it started as a printed newsletter to let avid barbecuers keep track of upcoming events and results from past events. Today we have evolved into a barbecue and grilling information super highway as we share information about ALL things barbecue and grilling.