Tappecue Airprobe 2
Wireless Thermometer That Works and Is Also Safe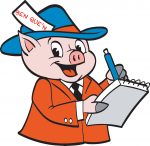 Ben Que'n
Product Reviews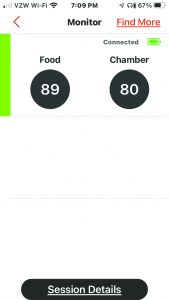 Tappecue is a company that no stranger to this publication. We've had the opportunity to test and report on just about every unit the company has released since 2013. Their cloud based invention was a real game changer for the food industry. Their newest products are once again opening doors that have been closed for years.
The latest unit from Tappecue is their newly updated AirProbe2. This small wireless unit measures both grill temperature and also measures internal temperature of what your cooking. The best part of this awesome device is that the unit itself doesn't contain a battery. Sad reality is we have tested a few competitors that had batteries inside the probes and have actually seen them explode during the cooking process. You won't have that worry with this unit as there is nothing inside to ruin your food. The specs on the directions for these probe have a max internal temperature of 212 degrees and max ambient temperature of 572 degrees.
These new probes also works with Tappecue Touch unit that can monitor up to four different pits at the same time. The probes can also stand alone and send temperature readings to your smartphone/tablet via Bluetooth. The app that helps you track all of this information is super easy to navigate and set up as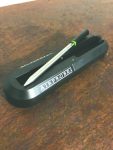 well. The app is offered both Apple and Droid platforms.
Several other reviews we read about tested these probes inside of air fryers, sous vide units, and even pressure cookers. The probe have a IP67 waterproof rating, which means it can be submerged in liquids for up to 30 minutes and also makes them dishwasher safe too. These probes come with a one year warranty as well.
Our tests with these probes proved they work just as they are ad- vertised. We ran them on short cooks with hotdogs and burgers as well a 10 plus hour cook with a pork butt. We found no flaws at all with our test unit. We were shocked to see the quick seven minute charge time of the probe from a total depletion. That quick charge lasted a full eight hours on our butt test cook. Overall we are blown away with this super thermometer and would suggest it to any BBQ and grilling fan.
You can find more information on these amazing temperature probes from the Tappecue website at www.tappecue.com.
READY TO BBQ?
Find your next event HERE!
Steak Cookoff Association

KCBS

International BBQ Cookers

California BBQ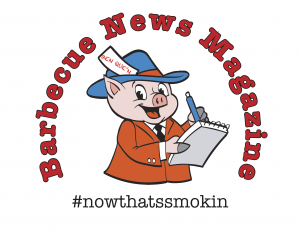 Originally it started as a printed newsletter to let avid barbecuers keep track of upcoming events and results from past events. Today we have evolved into a barbecue and grilling information super highway as we share information about ALL things barbecue and grilling.
© 2022 National Barbecue News:  Designed by ThinkCalico