True  Taste Of Maine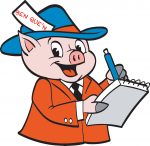 Ben Que'n
Product Reviews
We are not aware of another seasoning blend that we've tried that claims they were created from a true miracle. Bub'n Mutha's story starts with a cooking Mutha (Maine for Mother) who regained her sense of taste after creating these magical flavor makers.
Blending standard rub spices with real Maine ingredients like organic blueberry powder, maple crystals and even Raye's Mustard (the oldest mustard company in America) helps to create the original DownEast Dinnah (pronounced dinn – uh) Dust which is the miracle maker mentioned above. Later, they added honey crystals and chipotle to the mustard and blueberry to create their "Honey 'n HEAT" flavor.
DownEast Dinnah Dust
This is the original blend that helped Mutha regain her taste. We found that this was our favorite of the two different rubs. We would classify this as a super flavor maker as it really woke up all of our test proteins. Our chicken thigh cook was our favorite. We loved the way this blend almost worked magic to create a really good bark that was packed a great flavor punch. This one is not overly sweet or overly savory but is super balanced. The maple crystals add the right amount of sweet while the different flavors of blueberry powder, ground mustard, coffee, and cumin all combine with salt and garlic to complete this difference maker. Our taste buds were popping with requests for more after the first bite and we certainly indulged them.
Honey'n Heat
We loved the added kick of heat from this blend. The heat is gentle and quick and made for some perfect grilled hot wings without adding any sauce. The change of honey crystals versus the maple crystals also help to make this a very different combination from the original. We added this to some turkey meat and made a killer BBQ taco and that was our favorite bit using this blend.
You can find more info about these awesome flavor makers via their website at www.BubnMuthas.com.
READY TO BBQ?
Find your next event HERE!
Steak Cookoff Association

KCBS

International BBQ Cookers

California BBQ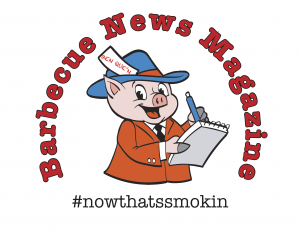 Originally it started as a printed newsletter to let avid barbecuers keep track of upcoming events and results from past events. Today we have evolved into a barbecue and grilling information super highway as we share information about ALL things barbecue and grilling.
© 2022 National Barbecue News:  Designed by ThinkCalico