[wp_bannerize group="Leader Ads" random="1" limit="1"]
Steak Rub That's Above All Others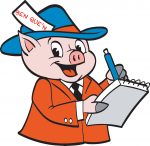 Ben Que'n
Product Reviews
Marty Plute is one of the hottest steak competitors in the country and has released one of his secret weapons called Twisted Steel Steak Appeal. Marty has been a constant in the top 5 points chase with the Steak Cookoff Association in 2022. Marty developed this rub to help improve upon his 2021 final finish of 21st. Without question this new creation is working for him and several others as well.
This new rub has a very distinct purpose as a finishing rub versus a standard rub that is usually put on before the cooking process starts. The directions state to use at the end of the cook and apply as much as needed for your taste. Our first test steaks used a good coat of rub but only on the top side of the steaks. Our second test had this amazing rub applied to both sides and we all voted that the second test was better. To say we were impressed with the results would be a major understatement, as this stuff is without a doubt, like magic in a bottle.
This sweet/heat addition to the end truly blends with any cut of steak. We tested it on ribeye, chuck steak, sirloin, and strip with excellent results on every test. We even applied it to some chopped brisket and found we loved that added end kick there as well. We also used it with several different recipes and it actually seemed to intensify the flavor regardless of which rubs we had used to start our cooks with. We can honestly say we have never seen anything comparable to this product.
Twisted Steel Steak Appeal can be found in a growing number of stores across the country but his hometown store of Collinsville BBQ Supply is sure to keep a great stock for quick pick up or shipment if needed. You can find this product on their website at https://collinsvillebbq.com/product/twisted-steel-steak-appeal.
[wp_bannerize group="Portrait Ads" random="1" limit="1"]
READY TO BBQ?
Find your next event HERE!
Steak Cookoff Association

KCBS

International BBQ Cookers

California BBQ
[wp_bannerize group="Ending Ads" random="1" limit="1"]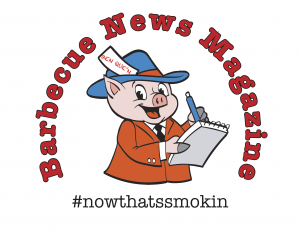 Originally it started as a printed newsletter to let avid barbecuers keep track of upcoming events and results from past events. Today we have evolved into a barbecue and grilling information super highway as we share information about ALL things barbecue and grilling.
© 2022 National Barbecue News:  Designed by ThinkCalico