Welcome to 2019!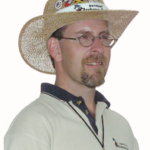 R. Kell Phelps
Publisher
Another year has come and gone. It seems like it was only a few weeks ago that I was writing this same timely column as 2017 was coming to a close. This proves to me that time really speeds up as we get older. With that fact established I am planning to make sure and get the most out of every single thing I do in 2019. I am hoping this might slow the clock down a tad.
Did you realize that we have been doing this magazine for 29 years now? I can still remember the advice that both Doc Gillis and my dad (Joe Phelps) gave me when I asked them about buying this publication back in 2003. They told me "Son, we think you will do an awesome job with the paper and think you can grow it beyond what we have…but if you think you will get rich doing this, you might want to rethink about taking the reins." After hearing this, I can also remember scratching my head while hearing the next words that gave me a tremendous laugh. "Getting rich might not happen, but if you go away hungry it will be your own fault!" So that you know…I weigh more today than I ever have in my lifetime. To say I am blessed is a real understatement.
As we start our 29th year of publishing this magazine, I want to personally welcome each member of the Steak Cookoff Association. We have worked on this deal for a while now, and I am beyond happy to welcome these new readers and also welcome the new SCA monthly page of updates that we will be offering. Thanks again to the SCA crew for allowing us to become the "Official Publication" for your organization and we look forward to working for your membership for years to come.
As 2019 is getting started, I also want to stop and thank all of those readers, advertisers, contributors and barbecue family that we have met along our journey. Just know that without your help or attention we would not exist today. For that II remain thankful for each and every one of you. Here is hoping your 2019 is smokier, hotter, more flavorful, and, more successful than any other year in your lifetime. Also, know I am willing to help each of you, in any way possible!
Until Next Month…Keep It Smokin'
Kell and Crew