Barbecue Business
Information On The Barbecue Business World
Restaurant Association Metropolitan Washington Announces BBQ & Grilling Week Lineup
View Participating Restaurants and Offerings at BBQWeekDC.com
Washington, D.C. (May 30, 2017) – Metropolitan Washington BBQ & Grilling Week presented by Restaurant Association Metropolitan Washington (RAMW) sweeps the greater Washington region for the first time this summer, with over 25 restaurants presenting fixed price menus to satisfy barbecue cravings. The celebration takes place June 19-25, and beginning today diners can view participating restaurants and book reservations at www.bbqweekdc.com, and will be able to scope out each restaurant's "Flavors of Summer in the City" themed offerings available for $11, $22, or $33.
Metropolitan Washington BBQ & Grilling Week concludes with the 25th Annual Giant National Capital Barbecue Battle, bringing cooking contests, live entertainment, open-air beverage gardens and more to Pennsylvania Avenue NW on June 24-25. RAMW is also proud to partner with USO of Metropolitan Washington-Baltimore, and some participating restaurants are choosing to donate a portion of their BBQ & Grilling Week proceeds to assist USO's mission to provide programs and services for active duty troops and their families.
Barbecue goes way beyond backyard grilling at participating restaurants in the following neighborhoods:
District of Columbia
14th Street: Café Saint-Ex
Adams Morgan: Roofers Union
Capitol Hill: Charlie Palmer Steak
Downtown: Claudia's Steakhouse, iCi Urban Bistro
Foggy Bottom: Burger Tap & Shake
Georgetown: Martin's Tavern
Glover Park: Rocklands Barbecue & Grilling Company
Ivy City: Ivy City Smokehouse
Penn Quarter: Acadiana, Del Campo, Hard Rock Café, The Partisan
Shaw: The Pig, Right Proper Shaw Brewpub
Tenleytown: Burger Tap & Shake
U Street Corridor: Kapnos
Virginia
Alexandria: Myron Mixon's Pitmaster Barbecue, Rocklands Barbeque & Grilling Company
Arlington: Epic Smokehouse, Kapnos Taverna, Rocklands Barbeque & Grilling Company, and The Spirits of '76
McLean: Wildfire
Vienna: Chima Brazilian Steakhouse
Maryland
Bethesda: Kapnos Kouzina
Kensington: Dish & Dram
Silver Spring: All Set Restaurant & Bar, Lincoln's Bar-B-Que
With restaurants participating across metropolitan Washington– and across a multitude of price points – Metropolitan Washington BBQ & Grilling Week is the perfect chance to enjoy delectable grilled, smoked, and spiced dishes from the region's best restaurants. Guests who sign up for RAMW's Diner Rewards Program before BBQ & Grilling Week on www.bbqweekdc.com will also have the chance to win exclusive treats and gift cards to metropolitan Washington restaurants. Guests can share their experiences on social media by tagging @ramwdc on Twitter and Instagram, and using the hashtag #BBQGrillingWeek.
Restaurant Association Metropolitan Washington (RAMW)
The Restaurant Association Metropolitan Washington (RAMW) is the regional trade association representing restaurants and the foodservice industry in the Washington, DC Metropolitan Area. Established in 1920, RAMW is an advocate, resource, and community for its members. The Association works to promote and sustain the growth and development of the industry while providing its members legislative and regulatory representation, marketing and small business support, programming and events. RAMW strives to serve its members with professionalism and integrity, and provide them the training, education, and support they need to grow a successful business.
About Giant National Capital Barbecue Battle

This year's Giant BBQ Battle will take place on both Pennsylvania Avenue and Constitution Ave, NW between 3rd and 7th Streets. The usual street noise will be replaced by the sounds of powerful vocals and soulful melodies with 30 bands performing on 3 stages. To round out the family fun there will be special attractions like the World's Largest Traveling Grill, Nathan's Competition Eating contests, Washington's sports teams and much more. The Giant BBQ Battle has received numerous awards and titles over the years including being named "One of Five Can't Miss Summer Festivals in the Country" by CNN, a "Top 10 BBQ Event" by the Travel Channel, "One of America's Best BBQ Competitions" by Saveur Magazine, and "An Event Worth Traveling to" by the American Bus Association. The 2017 Giant National Capital Barbecue Battle is heating up to be the biggest & best yet, so block off the weekend of June 24th and 25th and prepare the whole family for DC's favorite festival of feasting & fun.
About USO of Metropolitan Washington-Baltimore
USO of Metropolitan Washington-Baltimore is a nonprofit 501© (3) organization chartered by Congress and dedicated to serving those who serve, and their families in Washington D.C., Maryland and Northern Virginia. It is through the generous financial support of individuals and organizations in the local community that USO-Metro can fulfill its mission. With the help of thousands of devoted volunteers, USO-Metro provides programs and services for active duty troops and their families at area military hospitals, six USO Centers, four USO airport lounges and a Mobile USO. Signature programs and services include holiday programs like Turkeys for Troops and Project USO Elf, emergency housing and food assistance, and caring for our wounded, ill and injured troops and their caregivers.
Giving Back!

 
By Publisher Kell Phelps
During the annual National Barbecue & Grilling Association conference in Ft. Worth Texas we sat down with Michael Radosevich from Code3spices.com. This is a GREAT success story and we are honored to share it here with you!
You can see all of our videos from the NBBQA annual conference on our YouTube Channel.
David Mixon of Myron Mixon Smokers Joins National Barbecue & Grilling Association Board
Waterford, CT
 – Myron Mixon and Rob Marelli, cofounders of Myron Mixon Smokers, are please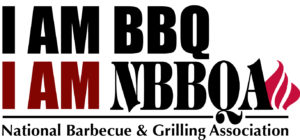 d to announce that Commercial Sales Manager David Myron Mixon has recently been appointed a member of the National Barbecue Association (NBBQA) Board of Directors. Mixon has been elected to serve a two-year term, which begins immediately following the "I Am BBQ 2017" NBBQA Conference & BBQ Bash in Fort Worth, TX, March 29-April 1. The Association is committed to promoting the business of BBQ and supporting members as they operate restaurants, catering companies, spice and rub companies and BBQ supply operations.
"I am honored to have been elected to NBBQA Board of Directors to further the cause of all aspects of this great industry," said David Mixon.
CEO of NBBQA Stuart Meyer noted that members benefit from the skills and insights that the industry pros serving on the board, which come from a range of backgrounds and diverse geography, bring to the table.
"NBBQA is so pleased to be welcoming David Mixon to the 2017-18 Board of Directors," said Meyers.  "We are truly fortunate to have his knowledge, expertise and vision at the table to help lead the continued growth and expansion of NBBQA, as well as our service to the barbecue and grilling industry."
More About David Mixon
David Mixon is a third generation of his family barbecue business, focusing his knowledge on the commercial sales of Myron Mixon Smokers.  David's first recollection of barbecue is standing around the brick pits while his grand-daddy Jack cooked whole shoulders and his grandmother made their Ga Vinegar sauce from scratch.  When his dad started competing in 1996, David and h
is brother tagged along to the different competitions across the country.  A little over a year after working at a local bank out of college, David joined the family business at the Smoker company.  David is passionate about the business of barbecue and its expansion as an industry. David and his wife Karlie recently introduced the next
generation of the Mixon family with their son, Jackson.
ABOUT NBBQA
The National Barbecue & Grilling Association (NBBQA) is a 501(c)(6) non-profit trade association founded in January 1991 and incorporated in the State of North Carolina in 1993. The organization was created to address the needs of the broad, diverse and growing barbecue industry.
At the time the association was formed, there were a variety of organizations specifically focused on a particular segment or region of the barbecue world, but no single group designed to unite and strengthen the industry overall. Since that time, the NBBQA has grown into an organization over 2,000 members, connecting all branches of the barbecue "family tree" to share, learn and celebrate. From restaurateurs, caterers and suppliers to competitors and the public at large, our members represent anyone with a personal or professional passion for this great American culinary tradition. Learn more at 
http://www.nbbqa.org/
ABOUT MYRON MIXON SMOKERS
Myron Mixon Smokers are the ultimate way to smoke delicious, off-the-charts, mouth-watering barbeque, every time. Made in the USA and built to quality, our smokers are unmatched and have quickly become the industry leader in performance and reliability. The optimized shape offers unmatched cooking capacity. Our fully welded and fully insulated smokers offer superior heat retention, and consistent even temperatures so there's no need to open the door to rotate meats and lose valuable heat and smoke.
Each award-winning Myron Mixon Smoker is designed and tested by Myron himself and surpasses his highest standards for taste, convenience and performance. Learn more about Myron Mixon Smokers' BBQ lifestyle and range of products at 
http://myronmixonsmokers.com/
 or call us at 855-464-7853.