Barbecue Business
Information On The Barbecue Business World
Looking for a SMOKIN' Gift This year?
We Got You Covered...and It's Easier then EVER!
Giving Back!

 
By Publisher Kell Phelps
During the annual National Barbecue & Grilling Association conference in Ft. Worth Texas we sat down with Michael Radosevich from Code3spices.com. This is a GREAT success story and we are honored to share it here with you!
You can see all of our videos from the NBBQA annual conference on our YouTube Channel.
David Mixon of Myron Mixon Smokers Joins National Barbecue & Grilling Association Board
Waterford, CT
 – Myron Mixon and Rob Marelli, cofounders of Myron Mixon Smokers, are please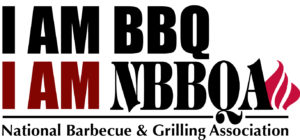 d to announce that Commercial Sales Manager David Myron Mixon has recently been appointed a member of the National Barbecue Association (NBBQA) Board of Directors. Mixon has been elected to serve a two-year term, which begins immediately following the "I Am BBQ 2017" NBBQA Conference & BBQ Bash in Fort Worth, TX, March 29-April 1. The Association is committed to promoting the business of BBQ and supporting members as they operate restaurants, catering companies, spice and rub companies and BBQ supply operations.
"I am honored to have been elected to NBBQA Board of Directors to further the cause of all aspects of this great industry," said David Mixon.
CEO of NBBQA Stuart Meyer noted that members benefit from the skills and insights that the industry pros serving on the board, which come from a range of backgrounds and diverse geography, bring to the table.
"NBBQA is so pleased to be welcoming David Mixon to the 2017-18 Board of Directors," said Meyers.  "We are truly fortunate to have his knowledge, expertise and vision at the table to help lead the continued growth and expansion of NBBQA, as well as our service to the barbecue and grilling industry."
More About David Mixon
David Mixon is a third generation of his family barbecue business, focusing his knowledge on the commercial sales of Myron Mixon Smokers.  David's first recollection of barbecue is standing around the brick pits while his grand-daddy Jack cooked whole shoulders and his grandmother made their Ga Vinegar sauce from scratch.  When his dad started competing in 1996, David and h
is brother tagged along to the different competitions across the country.  A little over a year after working at a local bank out of college, David joined the family business at the Smoker company.  David is passionate about the business of barbecue and its expansion as an industry. David and his wife Karlie recently introduced the next
generation of the Mixon family with their son, Jackson.
ABOUT NBBQA
The National Barbecue & Grilling Association (NBBQA) is a 501(c)(6) non-profit trade association founded in January 1991 and incorporated in the State of North Carolina in 1993. The organization was created to address the needs of the broad, diverse and growing barbecue industry.
At the time the association was formed, there were a variety of organizations specifically focused on a particular segment or region of the barbecue world, but no single group designed to unite and strengthen the industry overall. Since that time, the NBBQA has grown into an organization over 2,000 members, connecting all branches of the barbecue "family tree" to share, learn and celebrate. From restaurateurs, caterers and suppliers to competitors and the public at large, our members represent anyone with a personal or professional passion for this great American culinary tradition. Learn more at 
http://www.nbbqa.org/
ABOUT MYRON MIXON SMOKERS
Myron Mixon Smokers are the ultimate way to smoke delicious, off-the-charts, mouth-watering barbeque, every time. Made in the USA and built to quality, our smokers are unmatched and have quickly become the industry leader in performance and reliability. The optimized shape offers unmatched cooking capacity. Our fully welded and fully insulated smokers offer superior heat retention, and consistent even temperatures so there's no need to open the door to rotate meats and lose valuable heat and smoke.
Each award-winning Myron Mixon Smoker is designed and tested by Myron himself and surpasses his highest standards for taste, convenience and performance. Learn more about Myron Mixon Smokers' BBQ lifestyle and range of products at 
http://myronmixonsmokers.com/
 or call us at 855-464-7853.