Get Your Barbecue Game On
Everything You Need To Know About Competition Barbecue


American Royal new dates annouced !
(Press Release from Amerian Royal)
Get ready for a smoky finish to the summer. We're excited to announce the American Royal World Series of Barbecue® will be held Labor Day weekend at the Kansas Speedway.
Last year was an incredible success. Over 40,000 of you joined us for Friday night's festivities and we achieved record-setting attendance for the weekend overall. For the nation's premiere BBQ competition, the new event weekend places the World Series of Barbecue in the middle of the competitive barbecue season for hundreds of elite barbecue teams on the circuit.
This signature Kansas City event is getting a fresh feel with more public events and activities than ever, including incredible live music, delicious BBQ and local food, a full line up of kids activities, and a vendor fair authentic to Kansas City and BBQ enthusiasts.
Close out your summer the best way Kansas City knows how: with friends, family, great food and drink, and a cloud of smoke rising over the party.
The Barbecue is the place to be Labor Day weekend. And an unforgettable way to kick off the American Royal season.
So mark your calendars. Tell your friends. And stay tuned to our website for more details.
See you at the Speedway!
Lynn Parman
President & CEO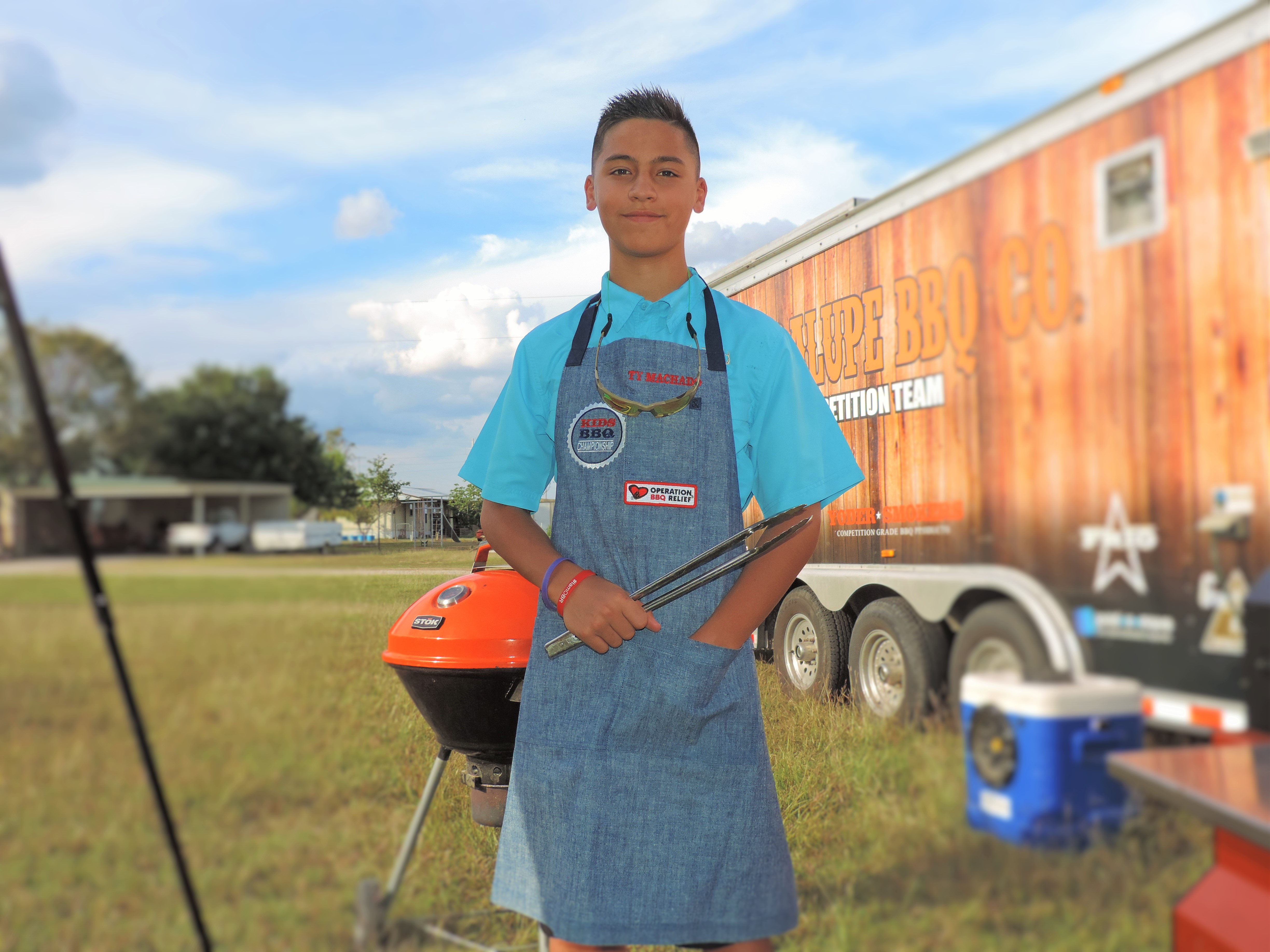 Ready to meet a 14-year-old pitmaster?
By: Kell Phelps
National Barbecue News Publisher
Barbecue is a very gracious sport, hobby, and lifestyle. It has very few boundaries and has no age limits. Texas is known for its ability to incorporate kids of all ages into their sanctioned events, and this has sparked a whole new generation of Texas pitmasters. One of these kids leading the way for the next generation is 14-year-old Ty Machado from Seguin, Texas.
Butcher BBQ's Competition Blend Seasonings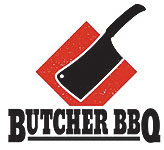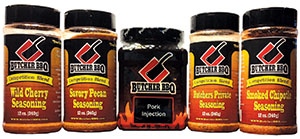 By NBN Cooking Crew
Butcher BBQ products are known for being a complete game changer. David Bouska is the man behind these inventions and has proven that he knows a thing or two about making them work in the barbecue competition arena. David has been testing and using his own products for over 34 years now in his own butcher shop in Chandler, Oklahoma. His experience  with making meat more flavorful is matched by very few, if any. His Butcher BBQ team has appeared on the TV reality hit series BBQ Pitmaster twice, and this includes the BBQ Pitmasters All Stars. With a resume like this you really can trust this butcher!
Hopefully, knowing who "The Butcher" is will help you understand how much work and testing goes into all Butcher BBQ products, including the new competition blend of seasonings. This new line of seasonings will help you nail down just about any flavor profile that you are trying to achieve. Every one of these new seasonings are MSG and Gluten free. This line of products is also produced in smaller batches with the freshest ingredients available to produce a truly unique end result…and we all understand how being a bit different makes a huge difference in competition barbecue.
If you are looking to up your game in the backyard or tailgating, then you will definitely want to give these a try as well. Each of these seasonings will accompany and add flavor to a multitude of meats, seafood, wild game, or veggies. We tested each different seasoning and found each was great with its own unique flavor. We also injected some pork and tried them all, and it intensified the flavor even more!
Speaking of the injections, David has introduced a new container system for these injections. You can still buy the bigger bulk bags or individual four ounce bags, but the new one pound canister with measuring scoop is a big help for those cooking more often and cooking more quantities. This new canister takes away the old style zip closing bag that can get clogged with powder causing it not to seal completely. Complete mixing instructions are also right on the canister, and it also has a sight strip so you can see how much powder is left inside. The containers also come with a handy scoop that will help keep your mixtures consistent and on point batch after batch.
Overall, we give all of these products five rib bones out of a possible five. These products will help you increase the flavor of your desired profile and do it in a very easy manner. We can also report that these products work well with any type of smoking process. Our tests came from direct grill tests and stick burner tests, but we have used the injections on pellets as well, and the results were fantastic. You can find more information about these products at David's website at www.ButcherBBQ.com.
Photo courtesy of Butcher BBQ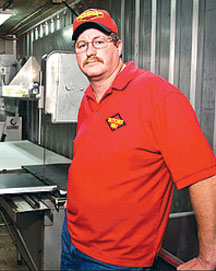 David Bouska is the butcher that you can trust.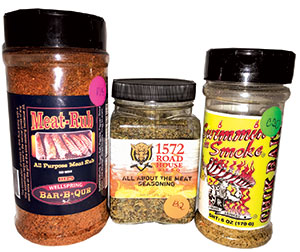 2016 NBN Rubs of Honor Winners

BEEF (32 Entries)
  1) All About The Meat Seasoning by
      Chris Cavender
  2) SPG by Sucklebusters
  3) Popa Sisco's Arkansaw Seasoning &
      Rub by HogDog, LLC
  4) Deep Tissue Massage by Big T Spice Co.
  5) What's Your Beef by Loot N' Booty BBQ
  6) Riley's Red Rub by CRC BBQ
  7) Brisket Rub by Hoghenheiferz BBQ
  8) U-Betcha Beef by Eroc's
  9) Zen Steak Rub by BBQ Buddha
10) Beef Rub by Good Smoke BBQ
CHICKEN (36 Entries)
  1) Chik Bait by Swimmin In Smoke
  2) Championship Rub by 3 EYZ BBQ
  3) Chix Rub by Damn Yankee Riders
  4) Everything Rub by Loot N' Booty BBQ
  5) Riley's Red Rub by CRC BBQ
  6) Rescue by Code 3 Spices
  7) Chicken Rub #1 by Torch It Up Q
  8) Gold Star Chicken Rub by Loot N' Booty 
      BBQ
  9) Clucker Dust by Sucklebusters
10) BBQ+ by Wellspring Components, LLC
PORK (38 Entries)
  1) Meat Rub by Wellspring Components,
      LLC
  2) Chipotle Cowgirl by Texas Select
      Seasonings
  3) Sticky Rub by Texas Select Seasonings
  4) Radical Rib Rub by Swimmin' In Smoke
  5) BBQ +by Wellspring Components, LLC
  6) Riley's Red Rub by CRC BBQ
  7) Booty Shake by Swimmin' In Smoke 
  8) U-Betcha-Smokey Maple by Eroc's 
  9) Rib Rub by Hoghenheiferz BBQ
10) Pork Magic by Zigs Pig BBQ Team